ENDLESS PAIN: nuovo album in arrivo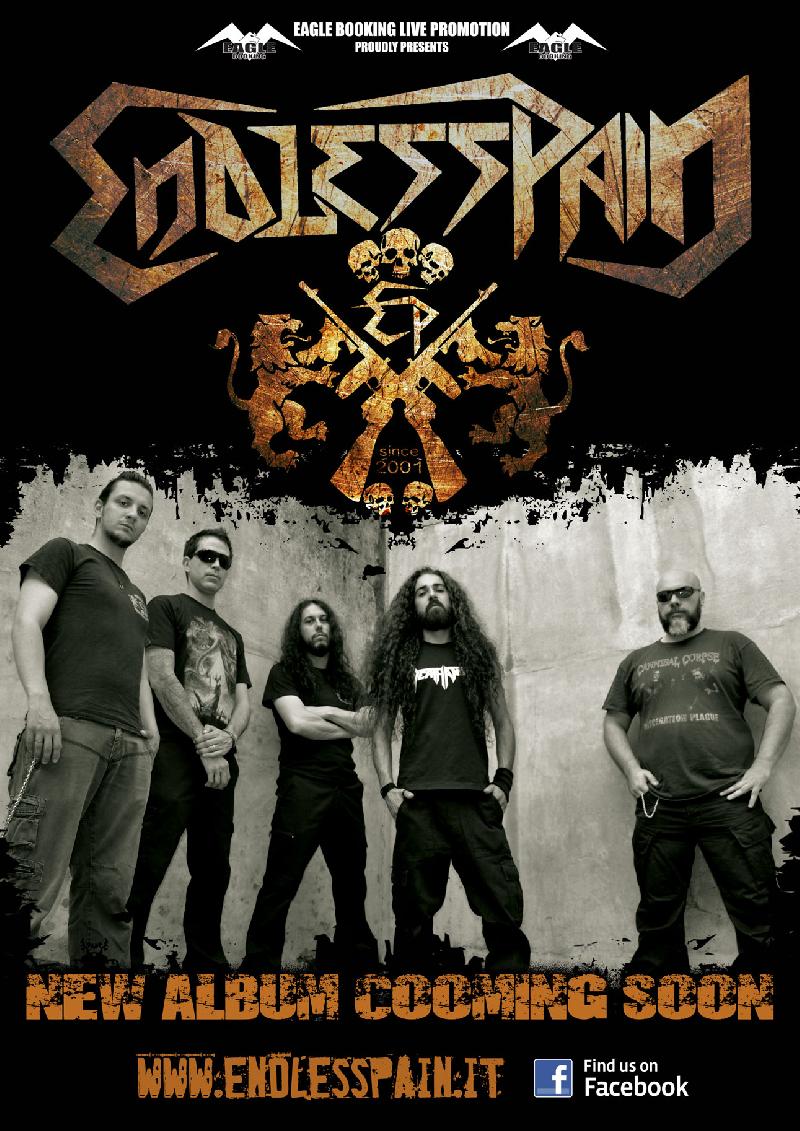 Gli extreme thrashers ENDLESS PAIN hanno appena concluso le sessioni di registrazione per i brani del loro prossimo album presso i Nefertari studio di Brescia sotto la guida di Giulio Minelli, già chitarrista della band.
Secondo quanto dichiarato dai musicisti, questa produzione continua il percorso intrapreso con il precedente "Chronicles of Death", garantendo parti aggressive e veloci che da sempre caratterizzano il marchio di fabbrica della band. Con l'inserimento in pianta stabile di Giulio Minelli e grazie al suo intervento in fase di scrittura, il combo bresciano raggiunge una maturità artistica che rispecchia a pieno la loro dimensione attuale.
Il Mix è stato affidato a Stefano Morabito ed ai suoi 16th Cellar Studio di Roma (Hour of Penance, Fleshgod Apocalypse, Agony Face), per poi passare alla masterizzazione presso gli Hertz Studio (Behemoth, Antropofagus, Vader) in Polonia.
La band attualmente sta valutando varie proposte discografiche, Il lavoro vedrà la luce durante il prossimo inverno.
A breve maggiori informazioni.
Per info riguardo la nuova release, ordinare i cd o il merchandise ufficiale, mp3, live dates, news e tutto quanto riguarda gli ENDLESS PAIN è possibile visitare gli spazi web ufficiali:
ENDLESS PAIN Official Web Site:
http://www.endlesspain.it
ENDLESS PAIN Official Fb Page:
http://www.facebook.com/EndlessPainBand
Inserita da:
Jerico
il 08.08.2014 - Letture:
1594
Articoli Correlati
Live Reports
Spiacenti!

Non sono disponibili Live Reports correlati.
Concerti
Spiacenti!

Non sono disponibili concerti correlati.
Altre News di MetalWave