ENDLESS PAIN: disponibile da oggi "Cosa Nostra"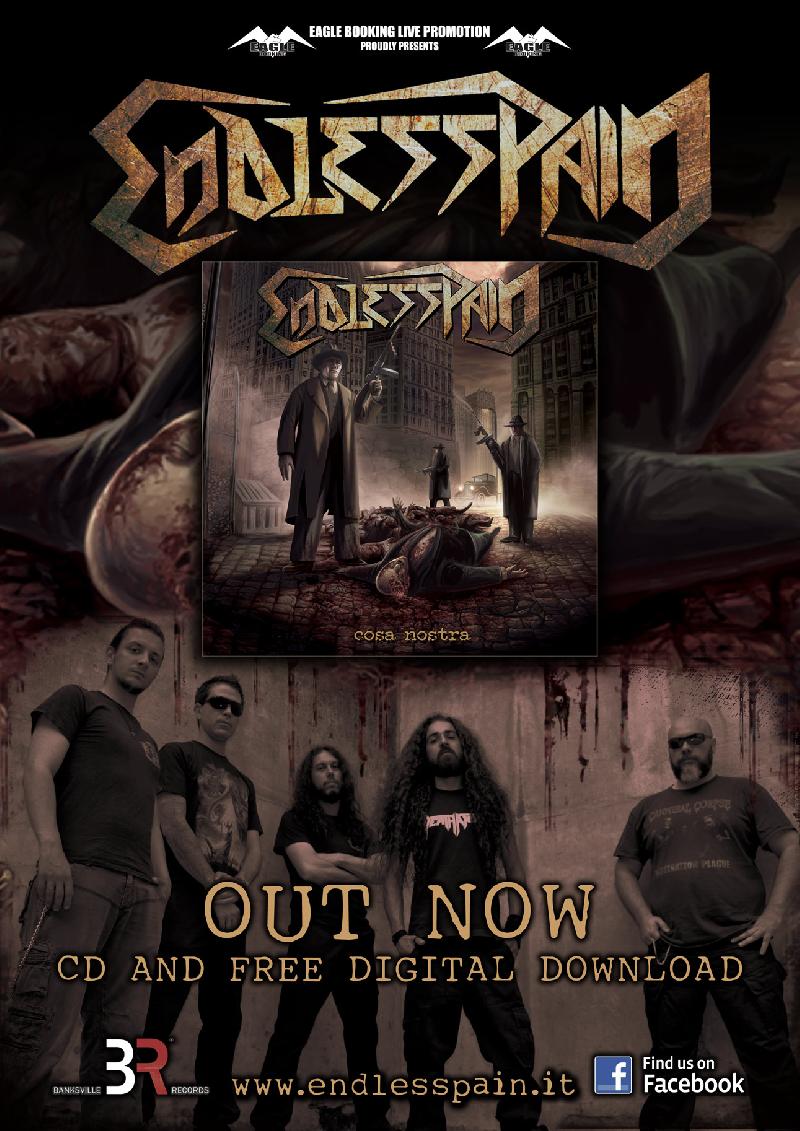 Disponibile da oggi in download gratuito ed in CD "Cosa Nostra" il nuovo lavoro degli ENDLESS PAIN.
L'album è scaricabile gratuitamente attraverso il sito della band
http://www.endlesspain.it
e disponibile nel formato CD via BANKSVILLE RECORDS.
Di seguito la tracklist:
1. Intro (23 Maggio 1992)
2. Nel Nome Del Padre
3. Dishonor Before Death (Burke The Infame)
4. Good Fuckin' Fellas
5. Murder Of Honor
6. Evil Empire (Cosa Nostra)
7. Omertà
8. Transversal Vendetta
9. The Left Hand
10. Outro (Donna Rosaria)
I brani di "Cosa Nostra" verranno presentati dal vivo l'11 Aprile 2015 in occasione del "Brixia Metal Fest" che si terrà presso il Circolo Colony di Brescia con IN.SI.DIA e altri
Sabato 11 Aprile 2015
Brixia Metal Fest @ Circolo Colony
ENDLESS PAIN w/IN.SI.DIA and many more
Via Romolo Gessi 14
Brescia
http://www.circolocolony.org
Per info riguardo la nuova release, ordinare i cd o il merchandise ufficiale, mp3, live dates, news e tutto quanto riguarda gli ENDLESS PAIN è possibile visitare gli spazi web ufficiali:
ENDLESS PAIN Official Web Site
http://www.endlesspain.it
ENDLESS PAIN Official Fb Page
http://www.facebook.com/EndlessPainBand
BANKSVILLE RECORDS
http://www.banksvillerecords.com
Inserita da:
Jerico
il 16.03.2015 - Letture:
1063
Articoli Correlati
Live Reports
Spiacenti!

Non sono disponibili Live Reports correlati.
Concerti
Spiacenti!

Non sono disponibili concerti correlati.
Altre News di MetalWave
Notizia Precedente
Notizia Successiva