INFECTION CODE: rientrano in studio di registrazione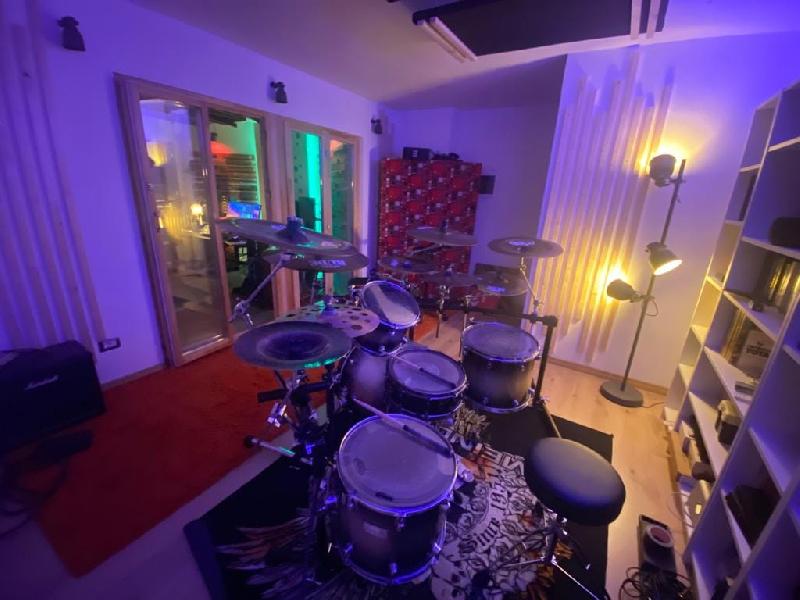 Gli Infection Code hanno ufficialmente annunciato il loro rientro in studio di registrazione.
A pochi mesi di distanza dall'uscita dell'ottimo "Alea Iacta Est", album pubblicato il 30 settembre 2022 da Argonauta Records, la band ha nuovamente varcato le porte dello studio The Cat's Cage Recording di Novi Ligure sotto la super visione di Francesco Salvadeo come produttore e fonico pronti a diffondere ulteriormente il loro minaccioso Industrial Thrash Metal .
In un anno la band, oltre a promuovere Alea Iacta Est, ha composto otto canzoni che sono l'evoluzione in ambito Thrash Death del precedente disco.
Grazie all'apporto del nuovo chitarrista Chris Perosino, le nuove canzoni hanno acquisito un'identità molto più orientata verso paesaggi marcatamente death metal , con una cura maniacale sugli arrangiamenti mai avvenuta prima, non tralasciando la parte industrial marchio di fabbrica della band.
Il disco, ancora senza titolo, uscirà sul finire del 2023. Spread the code!
https://www.facebook.com/infectioncode/
https://www.instagram.com/infection_code_official/
https://infectioncode1.bandcamp.com/
https://www.ladittaturadelrumore.com
Inserita da:
Jerico
il 23.01.2023 - Letture:
658
Articoli Correlati
Interviste
Spiacenti!

Non sono disponibili Interviste correlate.
Live Reports
Spiacenti!

Non sono disponibili Live Reports correlati.
Concerti
Spiacenti!

Non sono disponibili concerti correlati.
Altre News di MetalWave