FEFFARKHORN 2021: online la locandina ufficiale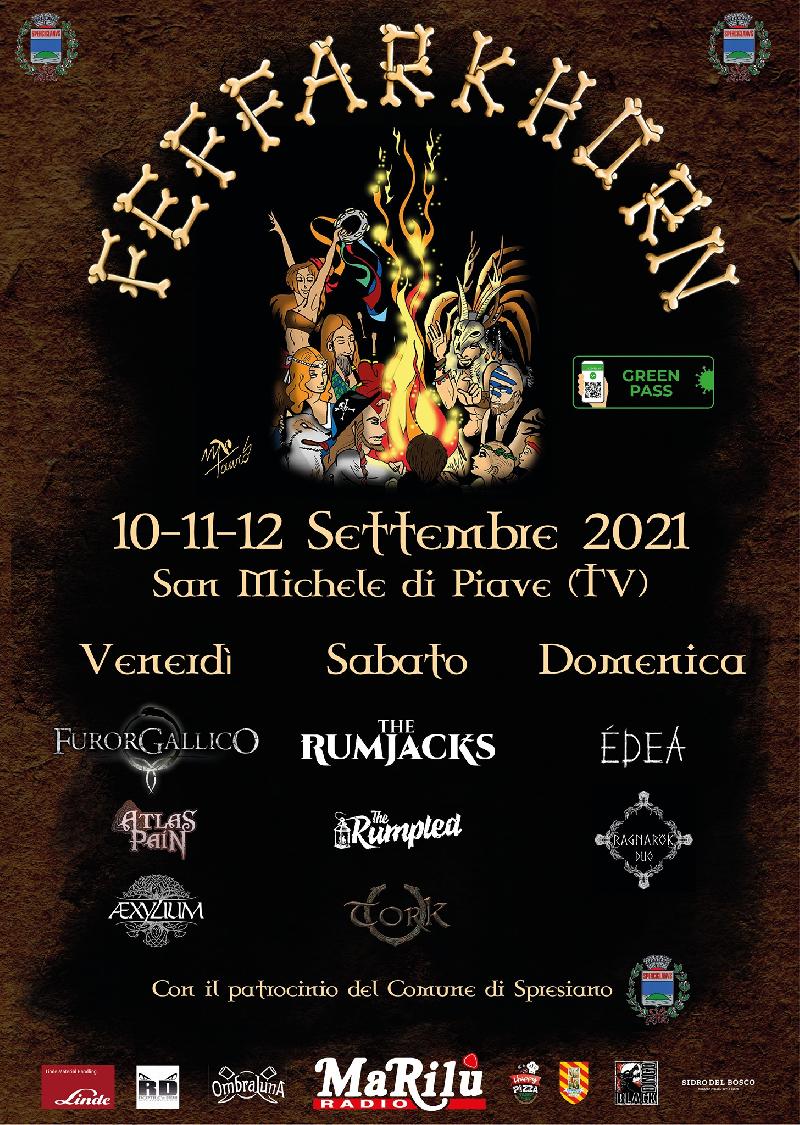 È ONLINE la locandina ufficiale di Feffarkhorn 2021!
Tre giorni di musica, spettacoli, food-truck, rievocazione ed artigianato!
Grazie a tutte le persone che hanno creduto anche quest'anno nel nostro evento e che hanno permesso ancora una volta di superare le tantissime difficoltà di questo periodo per vivere un weekend di spensieratezza e di divertimento!
EVENTO FB:
https://www.facebook.com/events/493458265408114
Venerdì 10 Settembre (inizio LIVE ore 20:00) :
- Aexylium
- Atlas Pain
- Furor Gallico
Sabato 11 Settembre (inizio LIVE ore 20:00) :
- Tork
- The Rumpled
- The Rumjacks
Domenica 12 Settembre (inizio LIVE ore 18:30)
- Ragnarök Duo
- ÉDEA
Musica itinerante con Harbour Master Filibustieri, Siegel senones e Al lof e l'anguana!
L'associazione ringrazia tutti gli sponsor che hanno dato il loro contributo all'organizzazione dell'evento!
A breve verrà pubblicato il programma dettagliato delle 3 giornate.
Inserita da:
Jerico
il 27.08.2021 - Letture:
689
Articoli Correlati
Altre News di MetalWave