ELECTROCUTION: il video di ''Of Blood And Flesh''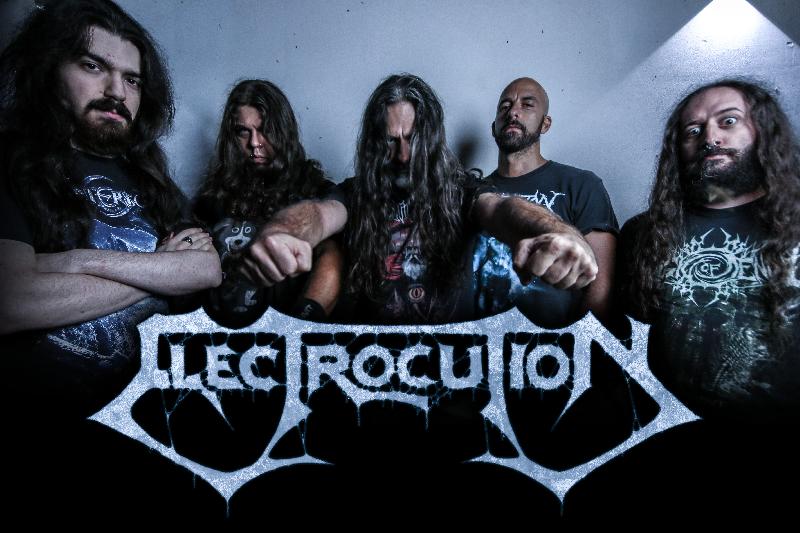 I deathsters ELECTROCUTION hanno pubblicato un nuovo video per il pezzo "Of Blood And Flesh". Un vero e proprio regalo ai fan, in attesa di tornare on stage dopo lo stop forzato a causa della pandemia che sta colpendo tutto il mondo.
Il brano è presente sull'album "Psychonolatry", uscito lo scorso anno per Aural Music/Goregore records.
Mick Montaguti dichiara:
"Di questi tempi, in cui un fottuto virus sta mettendo il mondo in ginocchio, in cui troppe persone stanno piangendo i propri cari, quello che possiamo fare è l'unica cosa che sappiamo fare: DEATH METAL su di un cazzo di palco. Ma oggi possiamo solamente portare il palco a TUTTI VOI! Speriamo possa darvi un po' di carica. Ne abbiamo bisogno tutti! Keep the horns up one year more. Again and again!"
Il video è stato realizzato da Unreal Eye Productions
Clicca QUI per vedere il video
https://www.youtube.com/watch?v=4sNWOstH61A
CONDIVIDI IL VIDEO E VINCI IL MERCHANDISE DEGLI ELECTROCUTION
Puoi vincere 1 cd + 1 T-shirt a scelta.
Partecipare è semplice: basta condividere il video dalla pagina Facebook degli Electrocution sul tuo profilo personale in modalità pubblica.
Il concorso scade il 31 dicembre 2020.
Il vincitore verrà estratto il 3 gennaio 2021.
Info:
http://www.apocalypseextremeagency.com
http://www.facebook.com/Electrocution.band
http://www.instagram.com/electrocutionofficial
http://www.youtube.com/user/Electrocution1
http://www.facebook.com/unrealeyeproductions
Inserita da:
Jerico
il 23.12.2020 - Letture:
492
Articoli Correlati
Interviste
Spiacenti!

Non sono disponibili Interviste correlate.
Live Reports
Spiacenti!

Non sono disponibili Live Reports correlati.
Concerti
Spiacenti!

Non sono disponibili concerti correlati.
Altre News di MetalWave
Notizia Precedente
Notizia Successiva