UNDERTAKERS: la Grind Anarcho Traffic Squad torna in attivita'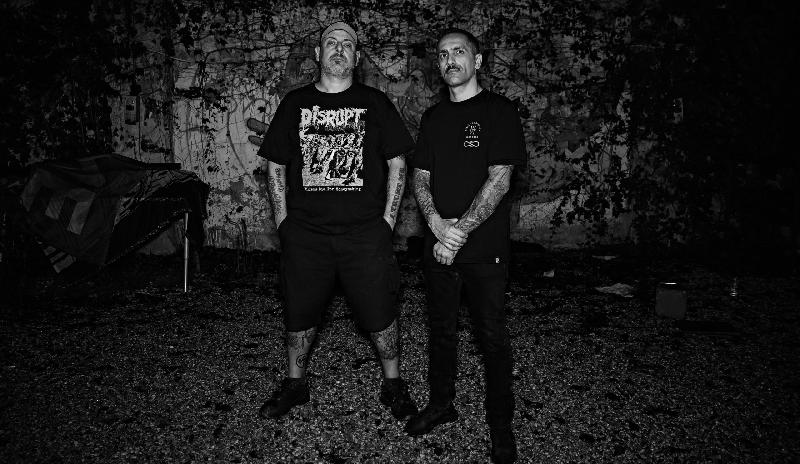 Gli storici death-grinder italiani UNDERTAKERS annunciano ufficialmente il loro rientro sulle scene.
Dopo alcuni anni di relativa pausa, la band ha infatti ripreso l'attività ed è attualmente al lavoro su una nuova uscita discografica per il 2020, i cui dettagli verranno rivelati prossimamente. Nel frattempo, è stato lanciato un profilo Bandcamp ufficiale dal quale è possibile riscoprire tutta la discografia.
L'attuale formazione degli UNDERTAKERS vede all'opera i membri storici Enrico Giannone (voce) e Stefano Casanica (chitarra), con l'aiuto di Marco Mastrobuono (basso) e Demian Campora (batteria) per le esibizioni live.
Gli UNDERTAKERS si sono formati nel lontano 1991 e nel corso della loro carriera hanno avuto modo di condividere il palco con Napalm Death, Suffocation, Malevolent Creation, Vader, Cannibal Corpse e Vital Remains, tra i tanti. Quando per la maggior parte dei gruppi italiani l'idea di imporsi all'estero era una sorta di miraggio, gli UNDERTAKERS nella prima parte della loro carriera hanno portato a termine tre tour europei e partecipato a festival come Brutal Assault e Dynamo Open Air.
Partiti con un sound tipicamente death metal, il gruppo ha negli anni evoluto la propria proposta per approdare ad un frenetico e brutale mix di grind, death metal e hardcore.
Discografia:
"In Limine Mortis" Demo - 1993
"Beholding The Reality" Demo - 1994
"Suffering Within" - 1996
"Live in Brutality" - 1999
"Vision Distortion Perversion" - 2000
"Fascist Pig_Suicide in Venice (A Tribute to Suicidal Tendencies)" - 2000
"Alive Rumble in Brutality" 7" - 2001
"Ripetutamente" / 99 Posse / NA_99_10° - 2001
"Chaos in Music" 4-way Split - 2003
"Revision Dstortion Xversion" (feat. Reeks) - 2004
Line-up:
Enrico Giannone - Insults
Stefano Casanica - Guitar
Live:
Marco Mastrobuono - Bass
Demian Campora - Drums
UNDERTAKERS
https://undertakers-ttk.bandcamp.com/
https://www.facebook.com/enricoUNDERTAKERS/
https://www.instagram.com/undertakersgrind/
Time To Kill Records
https://www.facebook.com/timetokillrecords/
http://www.timetokill-records.com
Inserita da:
Jerico
il 20.04.2020 - Letture:
649
Articoli Correlati
Interviste
Live Reports
Spiacenti!

Non sono disponibili Live Reports correlati.
Concerti
Spiacenti!

Non sono disponibili concerti correlati.
Altre News di MetalWave
Notizia Precedente
Notizia Successiva