5RAND: i dettagli del nuovo album ''Dark Mother''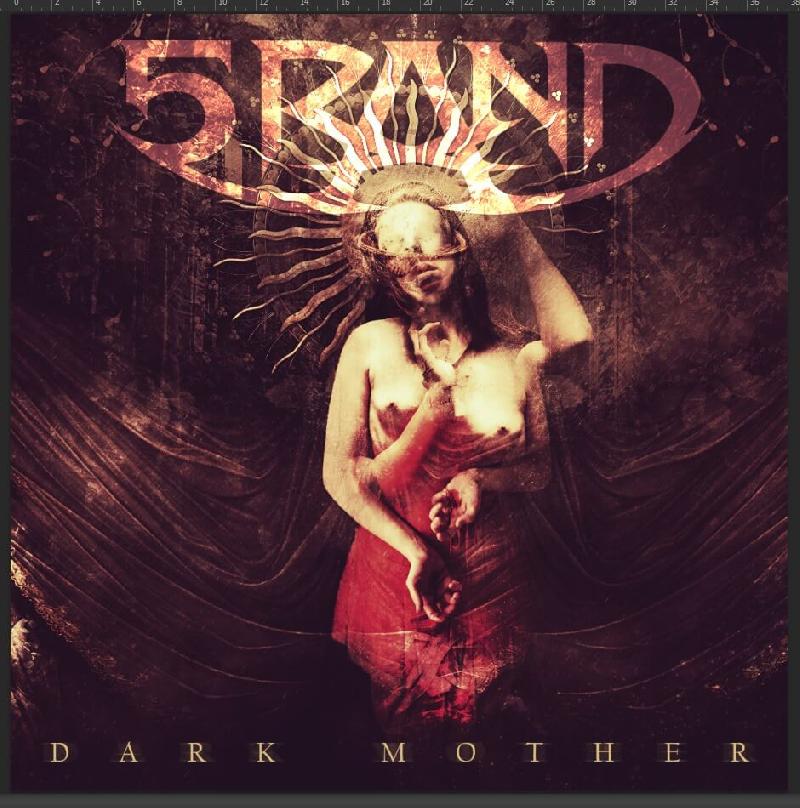 I 5RAND rivelano dettagli e copertina del loro atteso secondo album, intitolato "Dark Mother". Il disco, in uscita il 6 settembre 2019 su Time To Kill Records, è stato prodotto da Marco Mastrobuono (FLESHGOD APOCALYPSE, HOUR OF PENANCE) presso i Kick Recording Studio e i Bloom Recording Studios. Il mastering è stato invece affidato al noto produttore svedese Jens Bogren (KREATOR, KATATONIA, AMORPHIS) presso i Fascination Street Studios. La copertina porta la firma di Roberto Toderico (SODOM, ASPHYX, PESTILENCE).
Un breve trailer del disco con uno sguardo ravvicinato all'artwork è disponibile QUI:
https://www.youtube.com/watch?v=mxpqU8Kiirg
Con "Dark Mother" la band conferma la propria capacità di unire atmosfere melodiche ad un sound tipicamente extreme metal, rivelando una composizione equilibrata, matura e moderna. Per gli arrangiamenti del brano "Silent Spring" i 5RAND si sono inoltre avvalsi della collaborazione di Francesco Ferrini, tastierista dei FLESHGOD APOCALYPSE.
"Dark Mother" tracklist:
01. Collapsing Theory
02. Embrace the Fury
03. Several Injuries
04. The Awakening
05. Black Ocean
06. Cold Deception
07. Feel the End
08. Old Angel Midnight
09. Blind Addiction
10. Before the Flood
11. Silent Spring
Pre-ordini disponibili QUI.
Bio:
I 5RAND sono una band di Roma subito riconoscibile per il particolare uso di voce femminile growl e pulita. Il quartetto propone un metal moderno caratterizzato dall'unione di melodia e riff aggressivi che trascina in un'atmosfera oscura, inquietante e violenta, il cui risultato ricorda sonorità che spaziano tra Slipknot, Fear Factory e Dark Tranquillity.
I 5RAND debuttano nel 2017 con l'album "Sacred/Scared", che viene promosso dalla band con diverse date in Italia ed Europa. In particolare un tour Europeo a supporto di Vader e Immolation ed alcuni festival europei a supporto di band del calibro di Behemoth e Sepultura. Nel 2018 la band intraprende un tour europeo a supporto di Dark Tranquillity ed Equilibrium e molte altre date italiane da headliner.
Il secondo album dei 5RAND, "Dark Mother", uscirà il 6 settembre 2019 su Time To Kill Records e sarà seguito da una intensa attività live.
5RAND line-up:
Julia Elenoir – Vocals
Pierluigi Carocci – Guitar
Riccardo Zito – Bass
Andrea De Carolis– Drums
http://www.5RAND.net
https://www.facebook.com/5RANDofficial/
https://twitter.com/5rand_official
http://www.instagram.com/5RAND_Official
https://www.youtube.com/channel/UC0NYNP2eGJ9VrDrNYuNvG7w
Time To Kill Records
https://www.facebook.com/timetokillrecords/
http://www.timetokill-records.com
Inserita da:
Jerico
il 26.06.2019 - Letture:
677
Articoli Correlati
Interviste
Spiacenti!

Non sono disponibili Interviste correlate.
Live Reports
Spiacenti!

Non sono disponibili Live Reports correlati.
Concerti
Spiacenti!

Non sono disponibili concerti correlati.
Altre News di MetalWave