NEW DISORDER: Christian Caruso sarà il nuovo chitarrista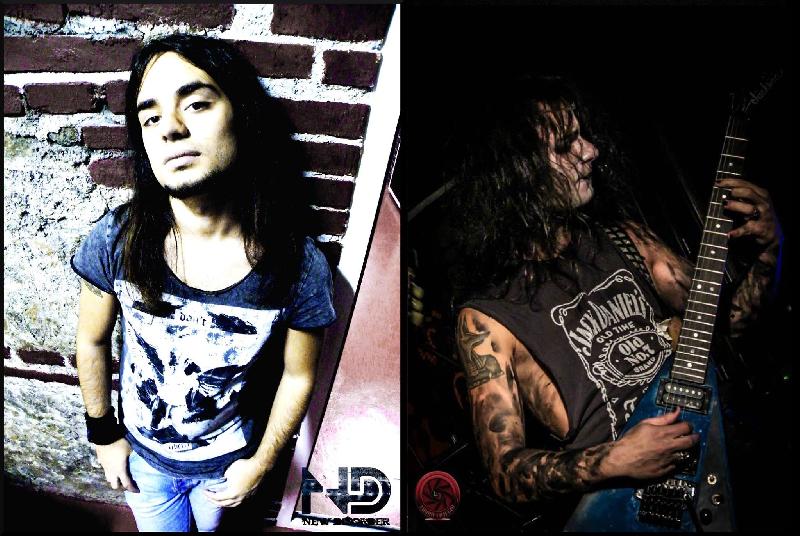 L'alternative band romana New Disorder annuncia l'ingresso, tra le proprie fila, del nuovo chitarrista Christian Caruso che imbraccerà la chitarra in sostituzione dell'uscente Fabrizio Proietti.
E' con questa line up che i New Disorder si apprestano ad affrontare il già annunciato mini tour italiano (
http://www.romebywild.it/new-disorder-mini-tour-italiano-e-tour-europeo/
), che li porterà sul palco del Kaleidos e sul palco del Circus, ed il successivo tour europeo, di cui sono già confermate diverse date.
Queste le parole di Christian Caruso:
"Ho ricevuto un calorosissimo benvenuto e non vedo l'ora di esordire sul palco con i New Disorder ".
I New Disorder hanno accolto così il nuovo chitarrista::
"Fabrizio ha contribuito alla storia dei New Disorder e anche se le nostre strade hanno preso direzioni diverse, rimarrà sempre un nostro caro amico e sostenitore.
Ora si apre una nuova porta per i New Disorder: Christian ha portato nuovi entusiasmi ed una grande determinazione nel raggiungimento degli obiettivi già fissati in precedenza."
Ricordiamo anche che la band ha da poco rilasciato il brano "A Senseless Tragedy (Bloodstreams)", secondo singolo estratto da "Straight To The Pain", presentato anche all'Animal Aid Live! di Piazza del Popolo, (
http://www.romebywild.it/animal-aid-live-piazza-del-popolo-19-09-2015/
).
Italian Tour 2015 – Le Date
13 Nov - New Disorder @ Irish Public house - San Severo (FG)
14 Nov - New Disorder @ Tocci Oppidum - Tocco da Casauria (PE)
20 Nov - Hopes Die Last + New Disorder + Taken + Truth Start in Lies + Squirrel Cage + On Scalar Waves @ Kaleidos - Poviglio (RE)
21 Nov - HDL + ND + Pursuing the End @ Circus - Scandicci (FI)
European Tour 2016 – Le Date
15.04.2016 - Austria
16.04.2016 - Germany
17.04.2016 - Germany
18.04.2016 - day off
19.04.2016 - Germany
20.04.2016 - France
21.04.2016 - France
22.04.2016 - Swiss
23.04.2016 - Swiss
Biografia New Disorder
Attivi in tutto il mondo, i New Disorder nascono a Roma nell'aprile 2009, per proporre da subito brani originali capaci di riassumere i diversi background dei componenti. Da ciò deriva un sound che richiama varie influenze, andando dall'alternative rock al metal, al punk, con testi esclusivamente in lingua inglese.
All'attivo hanno già 4 lavori in studio che gli sono valsi grandi riconoscimenti in tutto il mondo, un tour nazionale ed un tour da headliner nell'Europa del Nord-Est. A partire dall'esordio con "Hollywood Burns" (2009) e "Total Brain Format" (2011) , i New Disorder si sono fatti conoscere per la serietà della propria proposta e l'energia che da sempre li caratterizza. Sono poi seguiti gli album "Dissociety" (2013) e il più recente "Straight To The Pain" (Agoge Records - 2015), anticipato proprio dal singolo "Never Too Late To Die".
Forti di questi successi i New Disorder si preparano ad un nuovo tour nazionale che a sua volta anticipa un imminente tour Europeo previsto per l'autunno del 2015.
Vi invitiamo a conoscere meglio questa incredibile band:
http://www.romebywild.it/new-disorder-scheda-band/
Formazione attuale della band:
Francesco Lattes – voce
Christian Caruso – chitarra/cori
Alessandro Cavalli – chitarra
Ivano Adamo – basso/cori
Luca Mancini – batteria
Inserita da:
Jerico
il 03.11.2015 - Letture:
1043
Articoli Correlati
Interviste
Spiacenti!

Non sono disponibili Interviste correlate.
Live Reports
Spiacenti!

Non sono disponibili Live Reports correlati.
Concerti
Spiacenti!

Non sono disponibili concerti correlati.
Altre News di MetalWave
Notizia Precedente
Notizia Successiva