NEW DISORDER: tra i finalisti per l'ANIMAL AID LIVE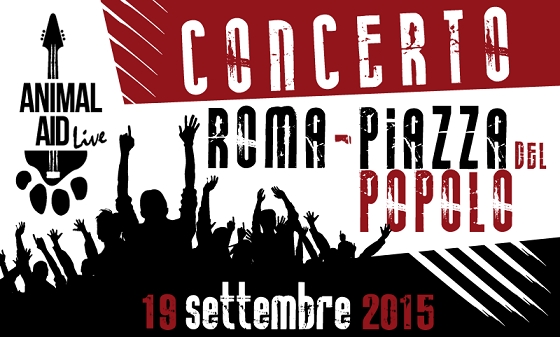 L'alternative band romana New Disorder è stata selezionata per esibirsi sul palco che sarà allestito a Piazza del Popolo sabato 19 settembre per la manifestazione Animal Day.
Animal Day è la 1° giornata internazionale per i diritti degli animali, nata per creare attenzione mediatica sulle numerose tematiche e problematiche che riguardano i diritti di tutti gli animali, e per premiare chi si è distinto in azioni e/o comportamenti in loro favore, nel mondo di cultura, sport e spettacolo.
Gli animali sono esseri senzienti che appartengono al nostro pianeta, è quindi nostra responsabilità tutelarli e difenderli dall'insensibilità e dall'indifferenza di chi non percepisce la loro grande capacità di amare la vita quanto noi esseri umani. E' questo il tema della manifestazione, che prevede anche il concerto "Animal Aid Live", con lo scopo di veicolare il messaggio tramite la musica, da sempre strumento di aggregazione delle coscienze.
Sul palco saliranno anche i New Disorder, che supporteranno la causa con l'energia delle proprie canzoni!
Ricordiamo inoltre che il 14 settembre sarà finalmente pubblicato il nuovo video dei New Disorder, "A Senseless Tragedy (Bloodstreams)", secondo estratto dall'ultimo album "Straight To The Pain", di cui è già disponibile un'anticipazione.
Qui il trailer di "A Senseless Tragedy (Bloodstreams)" :
https://youtu.be/TlXfdcL0tCA
Biografia New Disorder
Attivi in tutto il mondo, i New Disorder nascono a Roma nell'aprile 2009, per proporre da subito brani originali capaci di riassumere i diversi background dei componenti. Da ciò deriva un sound che richiama varie influenze, andando dall'alternative rock al metal, al punk, con testi esclusivamente in lingua inglese.
All'attivo hanno già 4 lavori in studio che gli sono valsi grandi riconoscimenti in tutto il mondo, un tour nazionale ed un tour da headliner nell'Europa del Nord-Est. A partire dall'esordio con "Hollywood Burns" (2009) e "Total Brain Format" (2011) , i New Disorder si sono fatti conoscere per la serietà della propria proposta e l'energia che da sempre li caratterizza. Sono poi seguiti gli album "Dissociety" (2013) e il più recente "Straight To The Pain" (Agoge Records - 2015), anticipato proprio dal singolo "Never Too Late To Die".
Forti di questi successi i New Disorder si preparano ad un imminente tour Europeo previsto per l'autunno del 2015.
Vi invitiamo a conoscere meglio questa incredibile band:
http://www.romebywild.it/new-disorder-scheda-band
Inserita da:
Jerico
il 10.08.2015 - Letture:
1561
Articoli Correlati
Interviste
Spiacenti!

Non sono disponibili Interviste correlate.
Live Reports
Spiacenti!

Non sono disponibili Live Reports correlati.
Concerti
Spiacenti!

Non sono disponibili concerti correlati.
Altre News di MetalWave