BLINDEATH: il video clip di "Blood and Guts"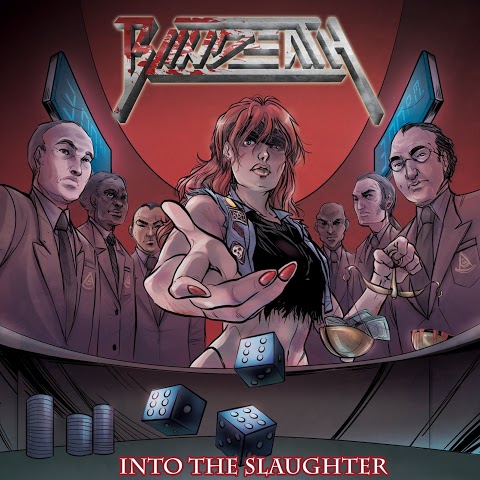 È disponibile a questo indirizzo (
http://youtu.be/GGbdms_1tzM
) il nuovo video-clip di "Blood And Guts", secondo singolo estratto da "Into The Slaughter" l'ultimo album dei thrasher milanesi BLINDEATH.
Le riprese si sono svolte presso il manicomio abbandonato di Mombello ad opera del regista Antonio Chirivì.
Il 5 Dicembre 2014, dalle ore 21:30 la band sarà sarà ospite del programma "La Fucina di Efesto", in onda tutti i venerdì su Radio Città Bollate (101.7 FM oppure in streaming su
http://www.radiocittabollate.it
).
Per info riguardanti la nuova release, news, live dates e tutto quanto riguarda i BLINDEATH, è possibile contattare direttamente la band tramite gli spazi web ufficiali:
BLINDEATH Official Fb Page:
http://www.facebook.com/Blindeath.Thrash
EARTHQUAKE TERROR NOISE
http://www.earthquaketerrornoise.com
PUNISHMENT 18
http://www.punishment18records.com
Inserita da:
Jerico
il 24.11.2014 - Letture:
877
Articoli Correlati
Interviste
Live Reports
Spiacenti!

Non sono disponibili Live Reports correlati.
Concerti
Spiacenti!

Non sono disponibili concerti correlati.
Altre News di MetalWave