MARTYR LUCIFER: No rest for the wicked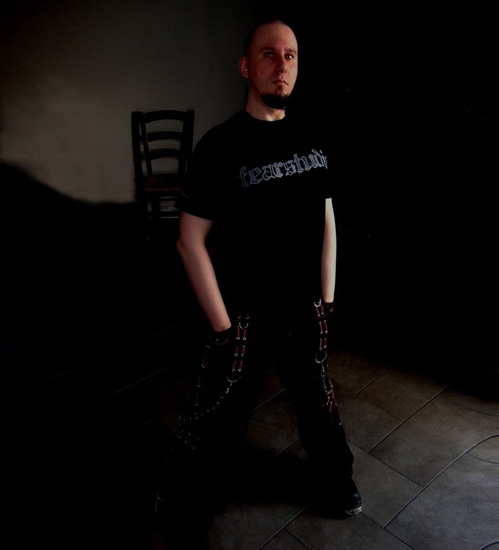 "No rest for the wicked", dicono, ed hanno così ragione! A tal riguardo non vi è esempio migliore di Martyr Lucifer.
Ancora la tintura del suo album solista appena pubblicato "Farewell to Graveland" e dell'esplosivo reissue album degli Hortus Animae "Funeral Nation MMXII" non si è asciugata e ci sono già ... Tre? Tre scottanti news in una volta!
La prima è consolatoria e catartica. Martyr Lucifer ha appena reso disponibile online il suo primo videoclip, diretto da Matteo Ermeti e prodotto da BlackHeavens Entertainments,
per una versione radiofonica del brano "The Horseride", che potete vedere qui:
http://www.youtube.com/watch?v=4LgmqBk5WyA
.
La seconda è misteriosa e orrorifica, l'uscita del nuovo album degli Space Mirrors "In Darkness They Whisper" dove Martyr Lucifer assume il ruolo di cantante solista. L'album è stato pubblicato dalla Transubstans Records lo scorso 1° Agosto. Da questo nuovo album è stato rilasciato un secondo videoclip, per la canzone "Silver Key", che potete gustare a questo link:
http://www.youtube.com/watch?gl=IT&v=zNY2p5S856c
.
E la terza rimane avvolta nella nebbia, benché rivelata! Il Sig. Lucifer è entrato nei Domination Studio di nuovo per registrare due nuovi brani destinati a "Shard One", il primo di una trilogia di EP.
Tutti i dettagli di questa nuova release sono ancora da determinare.
Per ulteriori notizie e aggiornamenti, è possibile visitare
http://martyrlucifer.net/
e
http://www.facebook.com/MartyrLucifer
mentre allo Store ufficiale dell'artista (
http://martyrlucifer.bigcartel.com/
) sono disponibili i tre album in uno straordinario pacchetto e altre diaboliche tentazioni così dannatamente difficili da resistere!
http://martyrlucifer.net/
-
http://www.nadirpromotion.com
Inserita da:
Jerico
il 16.09.2012 - Letture:
1396
Articoli Correlati
Interviste
Spiacenti!

Non sono disponibili Interviste correlate.
Live Reports
Spiacenti!

Non sono disponibili Live Reports correlati.
Concerti
Spiacenti!

Non sono disponibili concerti correlati.
Altre News di MetalWave
Notizia Precedente
Notizia Successiva