THE FIRE: è in arrivo Abracadabra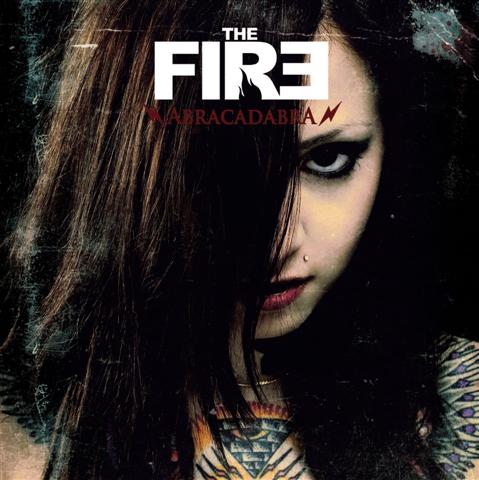 I THE FIRE sono pronti a lanciare un nuovo album.
Uscirà il prossimo 11 dicembre 2009 il nuovo album dei THE FIRE dall'evocativo titolo ABRACADABRA.
Il disco, in uscita a tre anni di distanza da "Loverdrive" del 2006, sarà anticipato nelle radio, a partire da questa settimana, dal singolo apripista "Abracadabra" che dà titolo all'album, rock in puro stile The Fire.
Ecco la track list completa di Abracadabra:
01 – "Never"
02 – "Abracadabra"
03 – "Wasted"
04 – "New York New York"
05 – "Bohemian Burlesque"
06 – "Sweet Enemy"
07 – "Scars"
08 – "Chevalier"
09 – "Yvonne"
10 – "Lady Motorcycle"
11 – "My Fenestration"
12 – "Walk!"
BONUS TRACKS:
13 – "Emily"
13 – "Small Town Boy"
Il lancio di "Abracadabra" è supportato da un tour che toccherà diverse città italiane ed europee (fra cui concerti in Germania e Svizzera insieme a Gotthard e Alice Cooper).
E' possibile prenotare Abracadabra fin da ora nei negozi specificando che è pubblicato da Valery Records e distribuito da Frontiers/Edel.
Inoltre, sempre a partire dall'11 Dicembre, Abracadabra sarà disponibile anche su iTunes.
Inserita da:
Jerico
il 04.12.2009 - Letture:
797
Articoli Correlati
Interviste
Spiacenti!

Non sono disponibili Interviste correlate.
Live Reports
Spiacenti!

Non sono disponibili Live Reports correlati.
Concerti
Spiacenti!

Non sono disponibili concerti correlati.
Altre News di MetalWave
Notizia Precedente
Notizia Successiva