RAIN: oggi il nuovo singolo disponibile ''A New Tomorrow''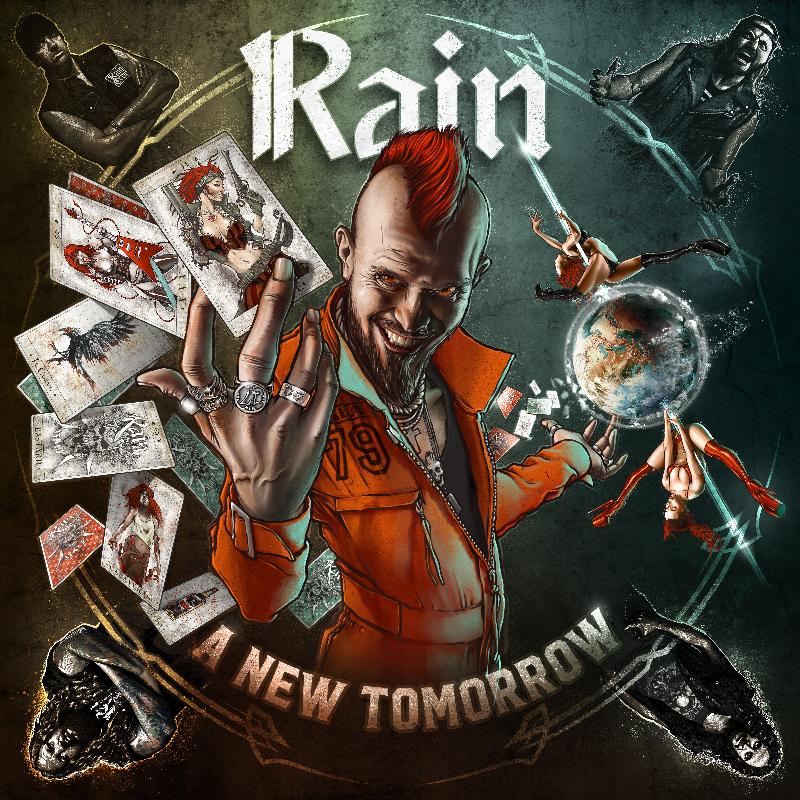 Da oggi 2 Maggio è disponibile l'ultimo singolo dei Rain 'A New Tomorrow'; il brano è estratto dal prossimo album della band che sarà pubblicato entro il 2022.
Il singolo è disponibile su tutte le piattaforme digitali e al link
https://distrokid.com/hyperfollow/rain39/a-new-tomorrow
Queste le parole del cantante Maurizio "EVIL MALA" Malaguti, autore dei testi di tutte le canzoni: "Il brano 'A New Tomorrow' apre la strada ad un nuovo capitolo della band, consolidandone la line up e preannunciando l'uscita di un nuovo album. Ogni disco ha una sua storia e una sua gestazione, questo brano è stato ponderato a fondo ed è uscito dritto dal profondo delle nostre anime riflettendo i pensieri, le paure e le speranze di questi ultimi anni"
Sono previste, per l'intero album, varie stampe nei consueti formati fisici in cui verranno incluse alcune bonus tracks inedite, nonché il lancio di altri due singoli e di un video clip!
Credits:
Evil Mala: voce
Amos: chitarre ritmiche e cori
Freddy V: chitarre soliste
Gabriele Ravaglia: basso
Gunner: batteria
Registrato ai Fear Studio di Alfonsine (RA) Italia, pre-produzione mix and master radio edit by Giuseppe "Dualized" Bassi(FearFactory)
Master digital single by Dan Korneff (Papa Roach, My Chemical Romance, Lamb of God, Il Nino, Overkill)
Cover by Umberto Stagni (Pastavolante)
Foto by Sno Drake (Design & Media)
Sito ufficiale:
http://www.raincrew.com
Facebook:
https://www.facebook.com/rainbanditaly
Instagram:
https://www.instagram.com/rain_band_italy/
Twitter:
https://twitter.com/RainBologna
YouTube:
https://www.youtube.com/c/raincrashtube99
Spotify:
https://open.spotify.com/artist/5TRVLPPCKjLrdOK6z9gzBO
Inserita da:
Jerico
il 02.05.2022 - Letture:
346
Articoli Correlati
Interviste
Spiacenti!

Non sono disponibili Interviste correlate.
Live Reports
Spiacenti!

Non sono disponibili Live Reports correlati.
Concerti
Spiacenti!

Non sono disponibili concerti correlati.
Altre News di MetalWave