VIVALDI METAL PROJECT: pronto il nuovo studio album e al via i pre-ordini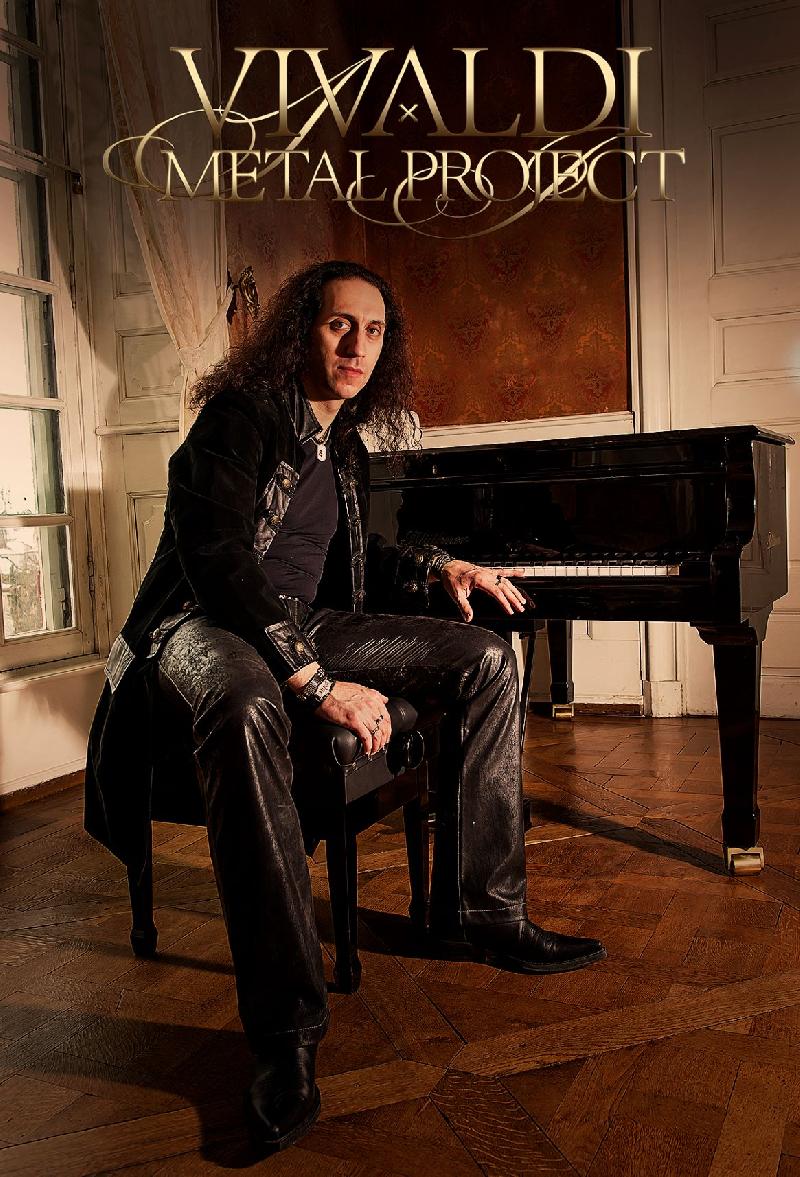 All-Star Vivaldi Metal Project è attualmente in produzione per il secondo album in studio (doppio).
Il nuovo disco presenta un cast più ampio di musicisti di livello mondiale che mai e, come nel precedente album "The Four Seasons", tutte le canzoni includeranno cantanti, band, orchestra e coro, oltre a un cast di artisti riconosciuti a livello internazionale artisti metal e classici da tutto il mondo.
A questo punto della produzione, molti artisti rinomati sono già pronti per la registrazione. Questo elenco include sensazioni come Mike Portnoy, Rob Rock, Jeff Scott Soto, Mike Terrana, Mark Boals, Roy Z (B. Dickinson), Dirk Verbeuren (Megadeth), Anders Johansson (Manowar), Michele Guaitoli (Visions of Atlantis/Temperance), Rolf Pilve (Stratovarius), Gerit Lamm / Aeva Maurelle (Xandria), Steve Di Giorgio (Testament), Zaher Zorgati (Myrath), Emma Zoldan / Nils Courbaron (Sirenia), Coen Janssen (Epica), Jennifer Batten, Joe Stump (Alcatrazz), Nick Z Marino (Y. Malmsteen), Allan Sorensen (Pretty Maids), Chris Caffery (Savatage), Mark Cross (ex-Firewind), Joel Hoekstra (Whitesnake), Andreas Kisser (Sepultura), Elina Siirala (Leaves' Eyes), Alessandro Del Vecchio (Jorn, Revolution Saints), Fabio D'Amore (Serenity), Melissa Ferlaak (Plague of Stars), Philip Bynoe (S. Vai), Kelly Simonz, Matt Bissonette (E. John/J. Satriani), Giacomo Voli / Roberto De Micheli (Rhapsody of Fire), Felipe Andreoli (Angra), David Folchitto (Fleshgod Apocalypse), Roger Staffelbach (Artension), Marco Sfogli (J. Labrie), Andreas Passmark (Royal Hunt), Marcelo Moreira (Z. Stevens), Bob Katsionis (Firewind), Henrik Klingenberg (Sonata Arctica), Milan Polak, Andrea Martongelli (D. Ellefson), e molti altri ancora.
The Vivaldi Metal Project è una internationale symphonic-metal gruppo concepito e prodotto dal tastierista italiano compositore e produttore di (Bruce Dickinson, Roy Z, Rob Rock, Mark Boals, Artlantica, Joe Stump's Tower of Babel).
I PRE-ORDER del nuovo Vivaldi Metal Project sono disponibili al seguente link:
https://gogetfunding.com/vmp2
Inserita da:
Wolverine
il 06.04.2021 - Letture:
403
Articoli Correlati
Interviste
Spiacenti!

Non sono disponibili Interviste correlate.
Live Reports
Spiacenti!

Non sono disponibili Live Reports correlati.
Concerti
Spiacenti!

Non sono disponibili concerti correlati.
Altre News di MetalWave