HOUR OF PENANCE: il nuovo release pixel art music video del nuovo singolo ''Blight And Conquer''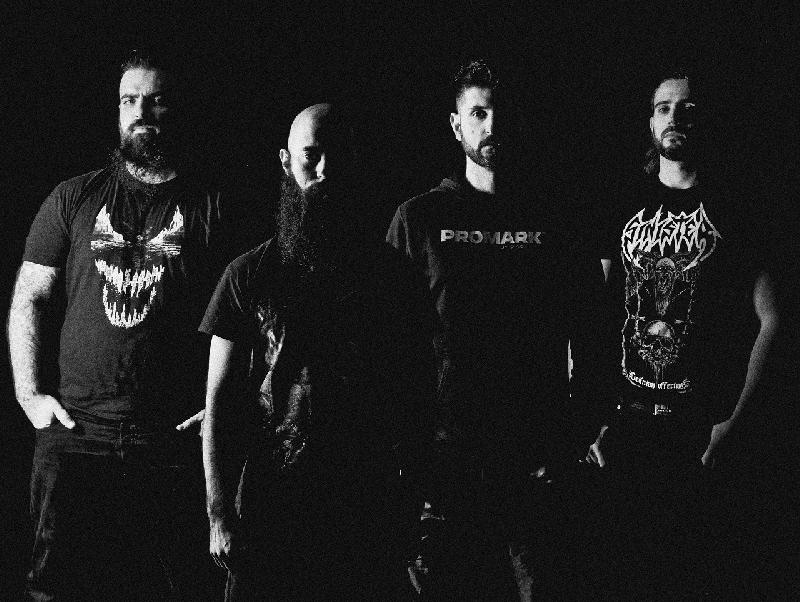 Mentre si avvicina la data del 25 ottobre prossimo per l'uscita di "Misotheism", il nuovo studio della death metal force italiana HOUR OF PENANCE, su Agonia Records, la band rivela un nuovo singolo intitolato "Blight And Conquer". La canzone è accompagnata da un video musicale pixel art creato dall'abile artista di Bristol Harry Sussams e si basa su un concetto di Paolo Pieri.
Gli HOUR OF PENANCE hanno commentato il video: "Abbiamo riflettuto molto su come fare qualcosa di diverso da qualsiasi altra cosa vista prima e mostrata un unico video cli. I videogiochi sono sempre stati una delle nostre più grandi passioni insieme alla musica e titoli come Dark Souls and Bloodborne e le loro peculiari immagini e storytelling sono stati un'enorme fonte di ispirazione per noi: quindi abbiamo deciso di inventare un'animazione 2D retrò creata da Harry Sussams, uno straordinario professionista nell'illustrazione e nella pixel art. insieme su ogni scena e dettaglio per dare vita a una narrazione criptica e raccapricciante legata ai temi della ricchezza e della corruzione trattati nei testi di 'Misotheism', con l'iconica torre dell'opera d'arte che fa la sua comparsa nel video. !".
Tracklist:
1. Mass Crucifixion Of Kings
2. Blight And Conquer
3. Fallen From Ivory Towers
4. The Second Babel
5. Lamb Of The Seven Sins
6. Flames Of Merciless Gods
7. Sovereign Nation
8. Dura Lex Sed Lex
9. Iudex
10. Occult Den Of Snakes
Limited edition bonus tracks:
11. Misconception (2007 demo)
12. Slavery In A Deaf Decay (2007 demo)
13. Hierarchy Of The Fools (2007 demo)
Line-up:
Giulio Moschini - guitars
Paolo Pieri - guitars and vocals
Marco Mastrobuono - bass
Davide Billia - drums
Inserita da:
Wolverine
il 20.10.2019 - Letture:
389
Articoli Correlati
Interviste
Spiacenti!

Non sono disponibili Interviste correlate.
Live Reports
Spiacenti!

Non sono disponibili Live Reports correlati.
Altre News di MetalWave