GORILLA PULP: il nuovo singolo e video "One Ticket to My Hell"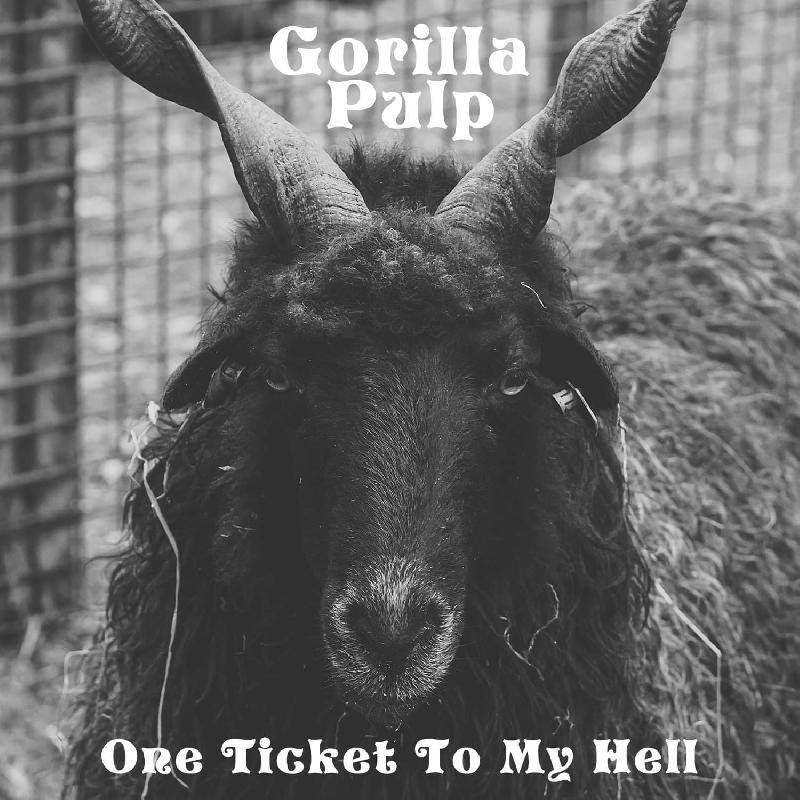 One Ticket to My Hell è il nuovo singolo e video dei
Gorilla Pulp, estratta dalla compilation "Rock'n'Roll Summer Camp Vol.1", uscita per Retro Vox Records.
Link al video su YouTube:
https://youtu.be/mZu_829RW5c
Riprese di Fabrizio Farroni
"Abbiamo scritto la canzone One Ticket to My Hell subito dopo l'uscita dell'ultimo album "Heavy Lips" (Retro Vox Records, 2017), durante il tour europeo di Novembre 2017," dice il frontman Maurice Flee. "In queste date ci siamo trovati a suonare in luoghi assurdi tra cui un albergo old school nella Germania del Nord, incredibile. Questa canzone parla proprio di quella gloriosa notte paragonata ad un viaggio in un godurioso inferno dal quale, una volta arrivati, non sarà più possibile far ritorno. La traccia è stata registrata interamente live su nastro analogico, in due take, da Carlo Izzo all'Elfo Studio (Piacenza), e mixata e masterizzata al Big Pine Creek Recording Studio (Parma)."
-
Progetto nato nel 2014 dall'idea di Maurice e Choris, si aggiungono presto Mr. Vernati e Giorgio Bulldozer Pioli per completare la line up. Il primo EP della band, "Hell In A Can", viene registrato a giugno ed esce il 15 dicembre 2014 per la Mother Fuzzer Records di Dublino. Il videoclip ufficiale del singolo "Mean Devil Blues" vede la partecipazione di Marina Mantero e Giada Da Vinci, due importanti pornostar della scena hard italiana.
Il primo album, "Peyote Queen", viene pubblicato il 1 aprile 2016 per Retro Vox Records.
Nel marzo 2017 pubblicano il nuovo singolo di "Prey On Your Mind", assieme ad una cover dei Santana, "Hope You're Feeling Better".
"Heavy Lips",il loro ultimo album, è uscito il 13 ottobre 2017 per Retro Vox Records.
La band ha condiviso il palco con Phil Campbell's Motorhead (US), Sòlstafir (IS), Marky Ramone's The Ramones (US), Belzebong (PL), Riverside (PL), The Cosmic Dead (SCO), Ufomammut (IT), Farflung (US), Karma To Burn (US), Duel (US), Datcha Mandala (FR), Ape Machine (US)
-
facebook.com/gorillapulpofficial
gorillapulp.bandcamp.com
facebook.com/RetroVoxRecords
retrovoxrecords.bandcamp.com
Inserita da:
Jerico
il 20.07.2019 - Letture:
551
Articoli Correlati
Interviste
Spiacenti!

Non sono disponibili Interviste correlate.
Live Reports
Spiacenti!

Non sono disponibili Live Reports correlati.
Concerti
Spiacenti!

Non sono disponibili concerti correlati.
Altre News di MetalWave
Notizia Precedente
Notizia Successiva