EMBRYO / VIDE: una data al Centrale di Erba e release party per ''The Achieve Of Hate''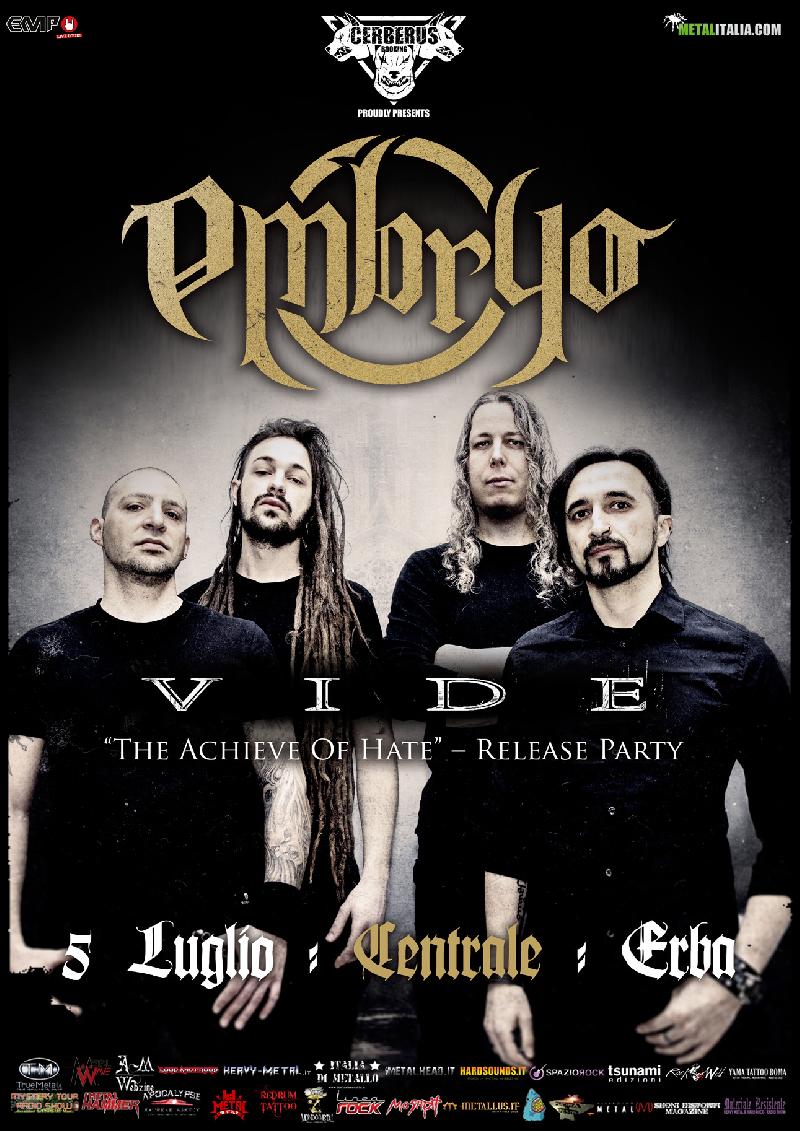 A grande richiesta tornano al Centrale Rock Pub gli EMBRYO. Li abbiamo visti, ormai nel 2016, sullo stesso palco con NILE e MELECHESH in un'esibizione trionfale ancora nella memoria dei presenti.
Attualmente il combo cremonese è in attesa di poter svelare i progetti per il futuro. L'intera esibizione verrà registrata, in collaborazione con Carlo Meroni (A.d.s.r Studio), per essere utilizzata in una pubblicazione ufficiale della quale ancora non si conoscono i dettagli.
Con loro i VIDE, formazione hardcore/thrash meneghina che per l'occasione presenterà al pubblico i brani del nuovo abum "The Achieve Of Hate".
L'appuntamento è fissato per venerdì 5 Luglio 2019, l'ingresso alla serata è gratuito.
Ricordiamo che il Centrale Rock Pub è dotato di un ottima cucina. Sarà possibile gustare panini, piadine, hamburger, salamelle e patatine fritte, con una sezione dedicata a vegetariani e vegani.
Venerdì 5 Luglio
EMBRYO + VIDE "The Achieve Of Hate" Release Party
Centrale Rock Pub - Erba (CO)
http://www.rockcentrale.com
Evento Facebook:
https://www.facebook.com/events/2437308916290953/
INGRESSSO GRATUITO
Inserita da:
Jerico
il 15.06.2019 - Letture:
914
Articoli Correlati
Interviste
Spiacenti!

Non sono disponibili Interviste correlate.
Concerti
Spiacenti!

Non sono disponibili concerti correlati.
Altre News di MetalWave