HELL'S GUARDIAN: il video streamer di ''Colorful Dreams''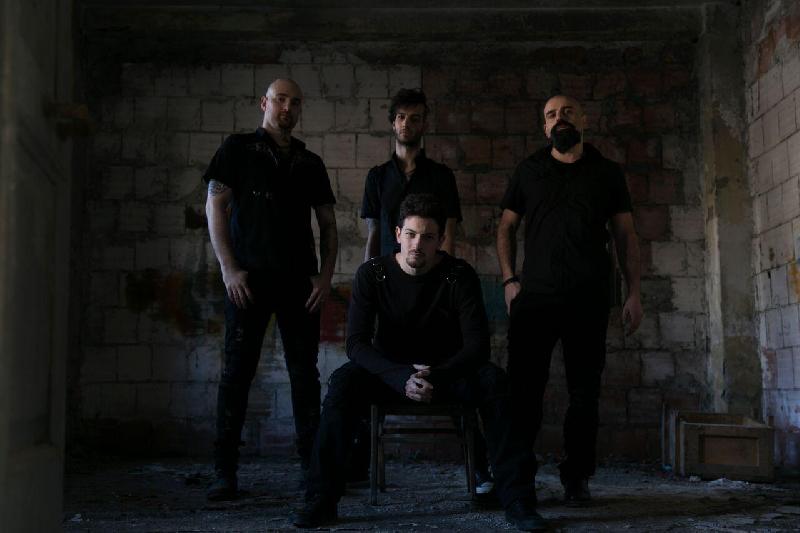 La band italiana di Epic / Melodic Death Metal Hell's Guardian presenta il video streamer per "Colorful Dreams" (feat. Ark) con un mash-up dei precedenti video ufficiali della band "Blood Must Have Blood" ) e "Crystal Door", che sono stati tolti dal nuovo album "As Above So Below".
Hell's Guardian hanno pubblicato il nuovo album, intitolato "As Above So Below", il 14 settembre 2018. L'album è stato registrato dagli studi Media Factory Esine di Fabrizio Romani e mixato e masterizzato da Michele Guaitoli (Temperance, Kaledon) ai Groove Factory Studios di Udine e ospita cantanti come Adrienne Cowan (Winds of Plague, Light & Shade), Marco Pastorino (Temperance) anche come produttore vocale e Ark Nattlig Ulv (Ulvedharr).
La band ha commentato:
"A tre anni dall'uscita del nostro ultimo disco, possiamo dire che questo nuovo album segnerà per noi una svolta musicale, abbandonando i temi fantasy e concentrandoci sui problemi reali che la vita può riservare ad ognuno di noi. Tutto questo con un suono sempre più vicino al tipico stampo scandinavo del Death Melodico con ritmi serrati, riff di chitarra meno epici ma con impatto e orchestrazioni realizzate da Samuele Faulisi (Atlas Pain), dai caratteristici strumenti classici fino alle parti moderne con synth, con collaborazioni più mirate dalla partecipazione di cantanti ospiti fino ai musicisti che hanno collaborato con noi in studio ed hanno reso tutto più naturale e spontaneo senza forzature, il tutto con un mix potente. "
La tracklist del nuovo album:
1. OVER THE LINE
2. CRYSTAL DOOR
3. AS ABOVE SO BELOW
4. BLOOD MUST HAVE BLOOD
5. WAITING…FOR NOTHING
6. 90 DAYS
7. LAKE OF BLOOD
8. JESTER SMILE
9. MY GUIDE MY HUNGER (w/ Marco Pastorino and Adrienne Cowan)
10. I RISE UP
11. COLORFUL DREAMS (w/ Ark Nattlig Ulv)
Inserita da:
Wolverine
il 10.12.2018 - Letture:
838
Articoli Correlati
Interviste
Spiacenti!

Non sono disponibili Interviste correlate.
Live Reports
Spiacenti!

Non sono disponibili Live Reports correlati.
Concerti
Spiacenti!

Non sono disponibili concerti correlati.
Altre News di MetalWave