HORTUS ANIMAE: disponibile il live Banská Bystrica ''Piove Sangue'' in formato Lp e cd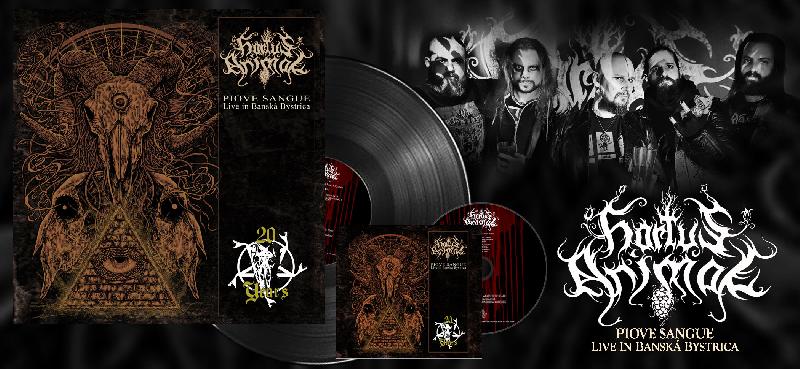 Il primo live album degli Avant-garde Gothic Black Metal band italiani
"Piove Sangue" è un'uscita speciale, che celebra i venti anni di attività dei pionieri dell' Extreme Metal italiano; venti anni dall'uscita del loro primo demo tape "An Abode For Spirit And Flesh" nel 1998.
Il live è stato registrato a Banská Bystrica (Slovakia), nell'ultima data del Total Metal Over Europe Tour, Pt. 2, insieme alle leggendarie band del thrash tedesco quali Necronomicon, il cui vocalista, Volker "Freddy" Fredrich, è apparso nello stage del tour assieme agli Hortus Animae per una speciale versione di "Raining Blood" degli Slayer.
Questo live mette in risalto una band con un elevato spessore musicale; è un'eccellente panorama della storia della band e di quanto ci si possa aspettare quando si vedono dal vivo.
Per i fans di Enslaved, early Opeth, Cradle Of Filth, Dimmu Borgir, Arch Enemy, ma anche per tutti i fan dell' Extreme Metal!!
Inserita da:
Wolverine
il 03.03.2018 - Letture:
861
Articoli Correlati
Interviste
Spiacenti!

Non sono disponibili Interviste correlate.
Live Reports
Spiacenti!

Non sono disponibili Live Reports correlati.
Concerti
Spiacenti!

Non sono disponibili concerti correlati.
Altre News di MetalWave