KLOGR: Art Cruz special guest del nuovo video di "Technocracy"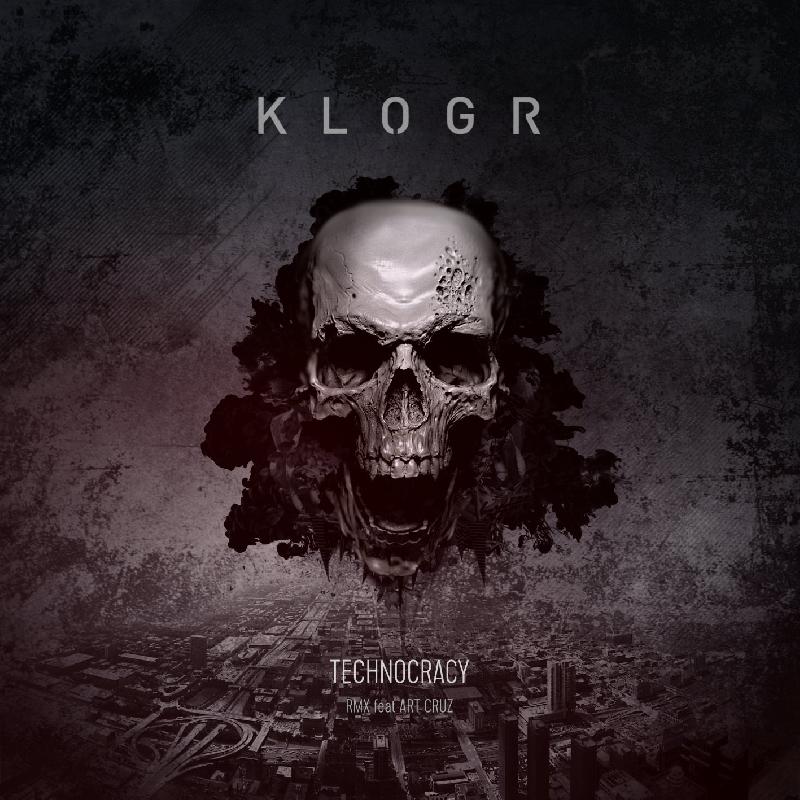 "You seek crisp, mid-paced, detuned metal with authoritative, mostly clean vocals with occasional borderline growls and a mood of spiritual wellbeing? Well, It's time this fine band were on your radar."
Metal Hammer UK
Il 6 Ottobre, i KLOGR hanno pubblicato il nuovo potente album "Keystone" su Zeta Factory!
Oggi la band svela un'incredibile notizia: il batterista dei Prong, Art Cruz, sarà ospite del nuovo remix del singolo e video di "Technocracy" la cui premiere è programmata per il 2 Novembre. Il video è stato diretto e montato da Roberto Zampa (anche regista di King of Unknown, Breaking Down, Breathing Heart e Sleeping Through The Seasons).
Ma non è tutto! I KLOGR annunciano anche che Art sarà ospite speciale nel nuovo tour di supporto ai The Rasmus!
Rusty commenta: "Avere avuto la possibilità di lavorare con Art Cruz è stato pazzesco! Ho incontrato Art la prima volta nel 2014 nel tour Europeo con i Prong. Dopo il tour, si è fermato in Italia per una settimana come nostro ospite e in quell'occasione abbiamo consolidato una forte amicizia che potrei definire fraterna. Siamo tornati a Los Angeles qualche altra volta e abbiamo parlato di un'ipotetica collaborazione per alcuni eventi di quest'anno. E finalmente tutto questo è diventato realtà. Una canzone insieme, un tour, è fantastico! Non vedo l'ora di iniziare!"
Art aggiunge: "Mi ha fatto molto piacere scoprire che un gruppo di italiani sarebbe salito sul bus dei Prong nel tour europeo del 2014 perchè provo un genuino legame con la cultura italiana. Durante il tour mi sono appassionato al loro sound che mi ha fatto aprire verso nuova musica che solitamente non avrei ascoltato. Stare insieme nel tour ha portato a diverse idee che si sono concretizzate quando ho trascorso una settimana con Rusty. Sono felice di uscire dalla mia comfort zone e fare questa nuova esperienza con uno dei miei cari amici. La sua spinta e il suo talento mi hanno ispirato e non vedo l'ora di condividere il palco con lui."
THE RASMUS - "Dark Matters Tour"
KLOGR:
10.11 (DE) HAMBURG, MARKTHALLE
11.11 (DE) BERLIN, COLUMBIA THEATER - Sold Out
12.11 (PL) WARSAW, STODOLA
14.11 (PL) KRAKOW, KWADRAT
15.11 (CZ) PRAGUE, ROXY
16.11 (AT) VIENNA, SIMM CLUB
18.11 (FR) PARIS, LE TRABENDO
19.11 (UK) LONDON, LA SCALA - Sold Out
20.11 (DE) KOLN, KANTINE
21.11 (NL) AMSTERDAM, MELKWEG
Acquista subito il nuovo album "Keystone":
http://www.klogr.net/shop/
"Keystone" track listing:
01. Sleeping Through The Seasons
02. Prison Of Light
03. Technocracy
04. The Echoes Of Sin
05. Pride Before The Fall
06. Something's In The Air
07. Drag You Back
08. Sirens' Song
09. Dark Tides
10. Silent Witness
11. Enigmatic Smile
12. The Wall Of Illusion
In caso ti fossi perso i precedenti video dei KLOGR, "Prison Of Light" e "Sleeping Through The Seasons", puoi vederli qui:
"Prison Of Light"
https://www.youtube.com/watch?v=iyj3cq0JrAs
"Sleeping Through The Seasons"
https://www.youtube.com/watch?v=aOjFLDrDqtE
Maggiori info:
klogr.net - facebook.com/klogr
Inserita da:
Jerico
il 28.10.2017 - Letture:
1259
Articoli Correlati
Interviste
Spiacenti!

Non sono disponibili Interviste correlate.
Live Reports
Spiacenti!

Non sono disponibili Live Reports correlati.
Concerti
Spiacenti!

Non sono disponibili concerti correlati.
Altre News di MetalWave