MISTER FOLK COMPILATION: disponibile il volume IV con SKYFORGER ed altre 20 bands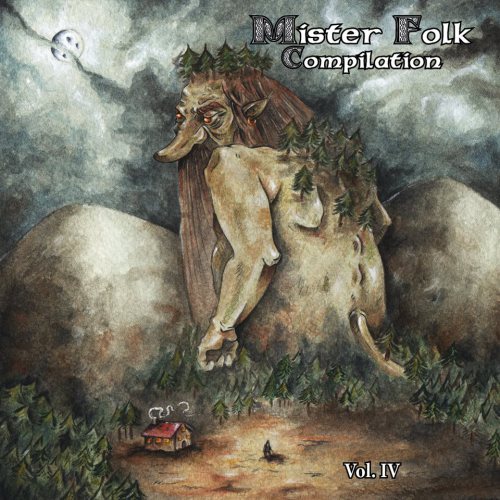 È disponibile il quarto volume della compilation di Mister Folk, che ha lo scopo di diffondere la musica folk/pagan metal underground e non solo.
Quest'anno i gruppi selezionati per rappresentare il meglio della scena internazionale sono ben 21, tra cui spiccano gli Skyforger, ma anche alcune eccellenze italiane come la nuova band Scuorn, i Gotland che stanno per festeggiare i 10 anni di attività e gli ODR con il loro nuovo singolo.
Come per tutte le precedenti edizione, il fantastico artwork è stato curato dall'artista italiana Elisa Urbinati.
Ecco la tracklist della compilation:
1) Skyforger - Rāmava
2) SIG:AR:TYR - Northen
3) ODR - Fuochi Nelle Valli
4) Grimtotem - Kütral
5) An Theos - Chemarea Străbunilor
6) Scuorn - Fra Ciel' E Terr'
7) Song Of Chu - Yu Ren
8) Storm Seeker - Jack
9) Æxylium - The Blind Crow
10) Heather Wasteland - The Sverd
11) Gotland - Traitor Or Savior
12) Goblin Hovel - The Menace
13) Helroth - To Forgotten Gods
14) Illdåd - Moder Natur
15) Ulfsark - Flames Of War
16) Harmasar - Porcu
17) Tears of Styrbjørn - Years Of Victory
18) Yomi - Fires Of War
19) M.A.I.M. - Freedom Tank
20) Boisson Divine - Sent Pencard
21) Bloodshed Walhalla - Drangon's Breath (Bathory cover)
La compilation è SCARICABILE GRATUITAMENTE qui:
https://misterfolk.com/mister-folk-compilation-vol-4/
Mister Folk:
https://misterfolk.com/
Elisa Urbinati Illustration:
http://www.elisaurbinati.it
Inserita da:
Jerico
il 29.12.2016 - Letture:
1072
Articoli Correlati
Interviste
Spiacenti!

Non sono disponibili Interviste correlate.
Concerti
Spiacenti!

Non sono disponibili concerti correlati.
Altre News di MetalWave