SilentLie «Equilibrium» (2022)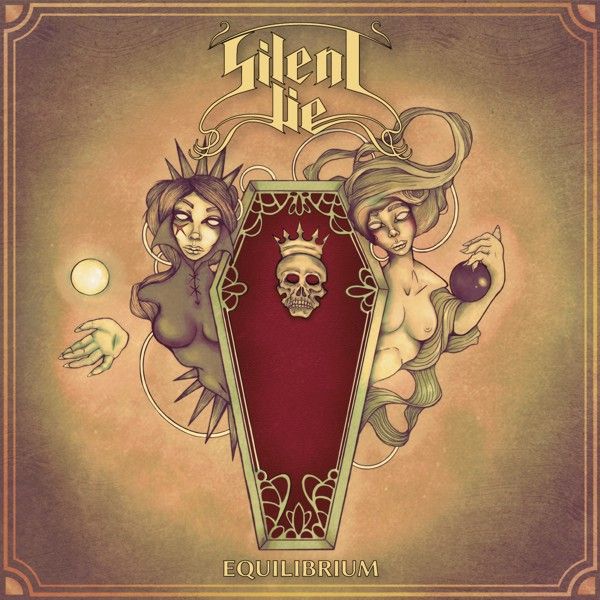 Autore:
Snarl

»
Recensione Pubblicata il:
25.10.2023
Visualizzazioni:
164
Band:
SilentLie

Titolo:
Equilibrium
Nazione:
Italia
Formazione:
Giorgia Sacco :: Vocals
Luigi Pressacco :: Guitars
Davide Sportiello :: Bass, keys
Andrea Piergianni :: Drums
Genere:
Heavy Metal
Durata:
43' 23"
Formato:
CD
Recensione
Gothic rock da Trieste per i SilentLie, in realtà molto più rock/metal che gothic per il loro secondo album, "Equilibrium".
La caratteristica del sound di questi ragazzi (di cui il primo album francamente me lo son perso, purtroppo) è infatti proprio quella di proporre una miscela dei sound suddetti, ma decisamente più spostata verso un sound più aggressivo e sporco, che sicuramente ha a che fare con qualcosa di gothic, ma dove c'è decisamente più nerbo. In altre parole, aspettatevi poco o nulla degli HIM e molto di più dei Sentenced dell'ultimo periodo.
Detto questo, va detto che anche così occorrono un paio di ascolti per digerire il sound di "Equilibrium" proprio per questo inconsueto bilanciamento delle influenze, che sfociano in una "On my skin" magari non così originale, ma certamente divertente e che si lascia ascoltare, cosa che tra l'altro avviene anche per la successiva "Something to remember". Con l'ascolto dei brani successivi, appare evidente che è la parte centrale dell'album ad essere quella più efficace in quanto è quella dove i SilentLie osano di più in fase di composizione e invece di sottostare a qualche canovaccio compositivo, si lasciano andare e suonano qualcosa di proprio, dove i brani riescono sia quando sono più distorti come in "Taste of solitude" o nella title track, sia quando il gain diminuisce, come in "The one who disappears", senza però farne una ballad languida. Della fase finale invece trovo degna di nota la conclusiva "World coming down", lenta e evocativa ma anche chitarrosa e niente affatto moscia. Per certi aspetti simile a qualcosa dei Paradise Lost.
In altre parole, "Equilibrium" è senz'altro un album che incuriosisce per via della sua personalità avvincente, dove al limite forse si potrebbe chiedere ai SilentLie di osare un po' di più con gli assoli, ma anche così il risultato c'è. Se pensate che il gothic rock sia un genere troppo moscio e sempre troppo gothic e poco rock, i SilentLie sono una bene accetta versione del genere più guitar oriented. Se questo è il vostro stile, servitevi pure e buon appetito.
Track by Track
Divided

70

On my skin

70

Something to remember

70

Taste of solitude

75

The one who disappears

75

Equilibrium

75

Hysteria

75

Modern paradox

70

The others

70

World upside down

75
Giudizio Confezione
Qualità Audio:

75

Qualità Artwork:

70

Originalità:

80

Tecnica:

75
Recensione di
Snarl

»
pubblicata il 25.10.2023. Articolo letto
164
volte.
Articoli Correlati