Violet Blend «Demons» (2022)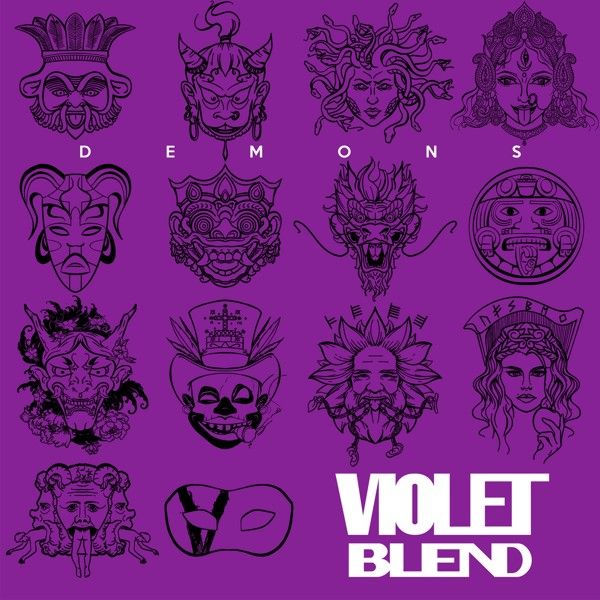 Autore:
Snarl

»
Recensione Pubblicata il:
14.10.2022
Visualizzazioni:
291
Band:
Violet Blend




Titolo:
Demons
Nazione:
Italia
Formazione:
Giada Celeste Chelli :: vocals, piano
Daniele Cristellon :: guitars
Ferruccio Baroni :: bass
Michel Agostini :: drums, vocals
Genere:
Alternative Metal
Durata:
39' 56"
Formato:
CD
Recensione
Ecco qua la bomba che non ti aspetti, il disco alternative rock che pensi essere come tanti, e che invece si dimostra essere una rivelazione, frutto di una maturità sonora e personalità che lasciano stupefatti.
È l'ispirazione compositiva e il fatto di non sprecare neanche una nota a rendere grande questo "Demons", un album che rende chiari sin dall'iniziale "Rock Dj" i plusvalori detti poc'anzi, con un brano forse un po' silly, ma anche comunque coinvolgente e dritto al punto. E da qui in poi si sale soltanto di livello, con una "Amongst these fools" che colpisce per l'irresistibilità del brano, accentuata anche dalla conclusiva versione in italiano, e che consiste in un alternative rock potente e coinvolgente, che curiosamente plana più in certo gothic rock alla Evanescence sia in questo brano che in "I'm only happy when I'm drunk" (gioco di parole con il quasi omonimo brano dei Garbage?), per arrivare a strani equilibri che comunque funzionano, come "Pray", dove si sentono una specie di primi Placebo ma più duri e con un ritornello comunque alla Evanescence, con "Earth" e "Muoio in un bicchiere" che confermano la riuscita del disco.
"Demons" è un album di quelli che devi riascoltare più volte semplicemente perché sulle prime non hai tanto creduto alle tue orecchie, che brilla in mezzo a tanti wannabes di questo genere, e che funge da ottima risposta sui denti di chi pensa che ormai questo genere musicale è fatto da autentici catorci discografici come Imagine Dragons, X-Ambassadors e robaccia simile. Da acquistare e ammirare.
Track by Track
Rock Dj

75

He said he was pregnant

75

Amongst these fools

85

I'm only happy when I'm drunk

80

Need

80

Morning

75

Pray

85

La donna mobile (Cover)

S.V.

Earth

75

Muoio in un bicchiere

80

Smells like the hospitals

65

A part of me

75

In mezzo ai folli

85
Giudizio Confezione
Qualità Audio:

80

Qualità Artwork:

75

Originalità:

85

Tecnica:

80
Recensione di
Snarl

»
pubblicata il 14.10.2022. Articolo letto
291
volte.
Articoli Correlati