SHARKS IN YOUR MOUTH: nuova band nel roster Kreative Klan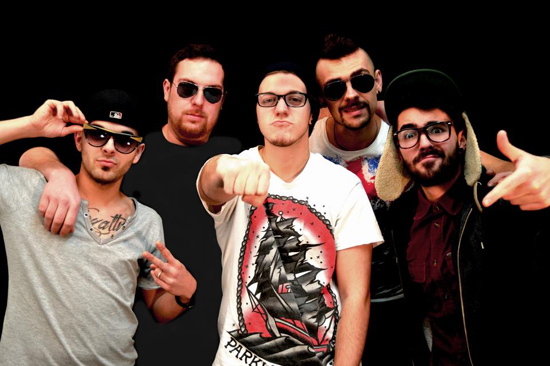 Avete mai sentito parlare di squali che sguazzano nel mare Adriatico?
Noi ne abbiamo trovati alcuni esemplari, 5 per la precisione.
Il progetto Sharks in Your Mouth nasce nel Maggio del 2010, con Daniele Monaldi e Nicola Mariantoni alle chitarre, Michael Sebastiani (basso), Luca alla batteria e Raffaele (cantante).
Stiamo parlando di un progetto propriamente metalcore, che lascia spazio a linee melodiche e alcuni breakdown estremamente marcati. In meno di 2 anni i nostri ragazzi sono già riusciti a dividere il palco con leggende internazionali quali CattleDecapitation (USA), More Than A Thousand (Portugal), NoOmega (Sweden), Beyond Terror Beyond Grace (Australia), Gorod (France), Dufresne (ITA), Lasting Traces (Germany), A Traitor Like Judas (Germany), Meet the Storm (Holland), Here Comes The Kraken (Mexico), Odessa (UK), Truth And Its Burden (South Africa), crescendo nel modo più sano per una band, ovvero sul palco.
Ad Agosto del 2011 Fabio Mercatili entra a far parte della band alla batteria, insieme al nuovo cantante Andrea Pali. Kreative Klan scopre questi squali grazie al loro promo di 3 pezzi , titolo: 'Rinse your mouth before you speak', pubblicato nel 2012. Il primo obiettivo del contratto discografico che li lega a Kreative Klan è proprio la pubblicazione in anteprima di un singolo tratto dal prossimo album. I ragazzi sono in studio in queste settimane, per poter consegnare il brano i primissimi di Marzo.
Il singolo degli SIYM sarà mixato e masterizzato da Kreative Klan Studio, perché alla precisione delle registrazioni si agguinga la consapevolezza di un mix coerente e la trasparenza di un mastering professionale. A documentare tutto questo ci sarà un video, un dettagliatissimo studio-diary delle recording session e un sacco di behind the scene che sveleranno tutti i segreti della produzione del prossimo lavoro.
Accogliete in squadra nostri 5 Sharks in Your Mouth! Ne varrà la pena… garantisce Kreative Klan!!
Sharks in Your Mouth Online:
http://www.facebook.com/sharksinyourmouthIT
http://www.facebook.com/sharksinyourmouthIT
/app_2405167945
Inserita da:
Jerico
il 14.02.2013 - Letture:
1419
Articoli Correlati
Interviste
Spiacenti!

Non sono disponibili Interviste correlate.
Live Reports
Spiacenti!

Non sono disponibili Live Reports correlati.
Concerti
Spiacenti!

Non sono disponibili concerti correlati.
Altre News di MetalWave
Notizia Precedente
Notizia Successiva