CRAWLING CHAOS: la death metal band presenta il lyric video di ''Ishnigarrab...'' tratto dal nuovo album ''XLIX''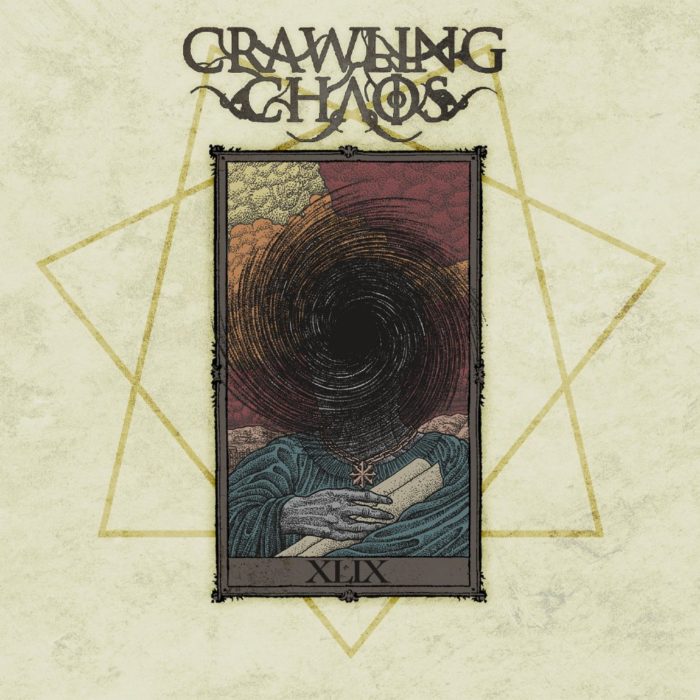 Il nuovo disco della band XLIX" uscirà il prossimo 20 novembre via Time To Kill Records.
Devoti alle influenze del death metal moderno di Fleshgod Apocalypse, Hour Of Penance and Decapitated hanno oggi una nuova band pronta a competere con loro.
Nel Dicembre del 2019, la band è entrata in studio per registrare il secondo full-length, "XLIX", un concept album inspirato al noto libro di Machiavelli "il Principe". Ancora una volta il mix dell'album è stato affidato a Simone Mularoni.
"XLIX" tracklist:
01. My Golden Age
02. The Prince Is Here
03. Block And A Bloody Knife
04. 49th, Or The Law Of Desperation
05. Ishnigarrab, Or The Awful Offspring Of The Goat
06. Covered In Debris
07. Doom Of Babylonia
Line up:
Manuel Guerrieri – "MG" – Guitars, Vocals
Andrea Velli – "Shub" – Guitars, Backing Vocals
William Leardini – "Will" – Fretless Bass
Edoardo Velli – "Yog" – Drums
Inserita da:
Wolverine
il 14.11.2020 - Letture:
624
Articoli Correlati
Interviste
Spiacenti!

Non sono disponibili Interviste correlate.
Live Reports
Spiacenti!

Non sono disponibili Live Reports correlati.
Altre News di MetalWave