THE TOWER MUSIC MEETING: in arrivo la seconda edizione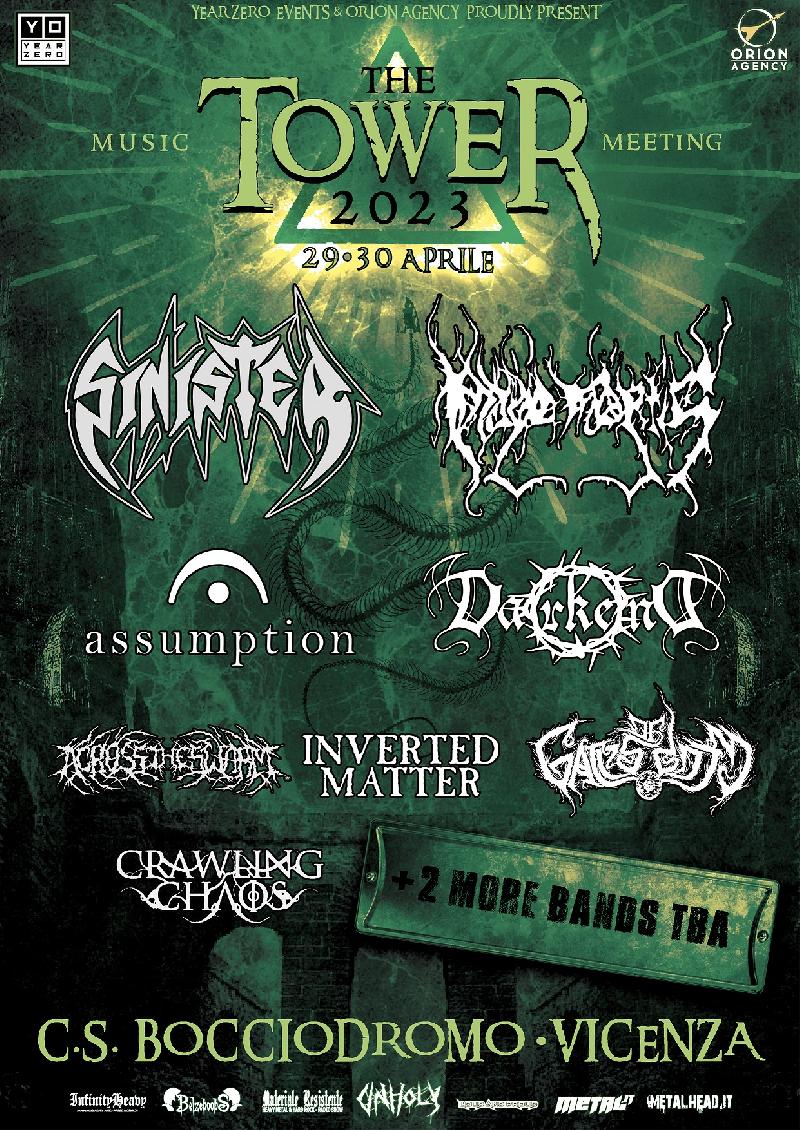 Dopo il successo della prima edizione dello scorso anno (con Mortuary Drape, Implore, Ad Nauseam e altri), ritorna il festival estremo "The Tower Music Meeting" per la seconda edizione!
Il festival si terrà ancora al csBocciodromo di Vicenza il 29 e 30 Aprile 2023 e avrà un bill prettamente death metal e black metal, con band del calibro di SINISTER, IMAGO MORTIS, DARKEND, ASSUMPTION, ACROSS THE SWARM, GATES OF DOOM, CRAWLING CHAOS, INVERTED MATTER e altre due band che dovranno essere annunciate a breve.
Ulteriori dettagli verranno rivelati nei prossimi giorni sulle pagine ufficiali del festival.
Pagine Facebook:
https://www.facebook.com/thetowermusicmeeting/
https://www.instagram.com/thetower_musicmeeting
Inserita da:
Jerico
il 01.02.2023 - Letture:
101
Articoli Correlati
Altre News di MetalWave
Notizia Precedente
Notizia Successiva