ADE: pubblicano il singolo ''Imperator''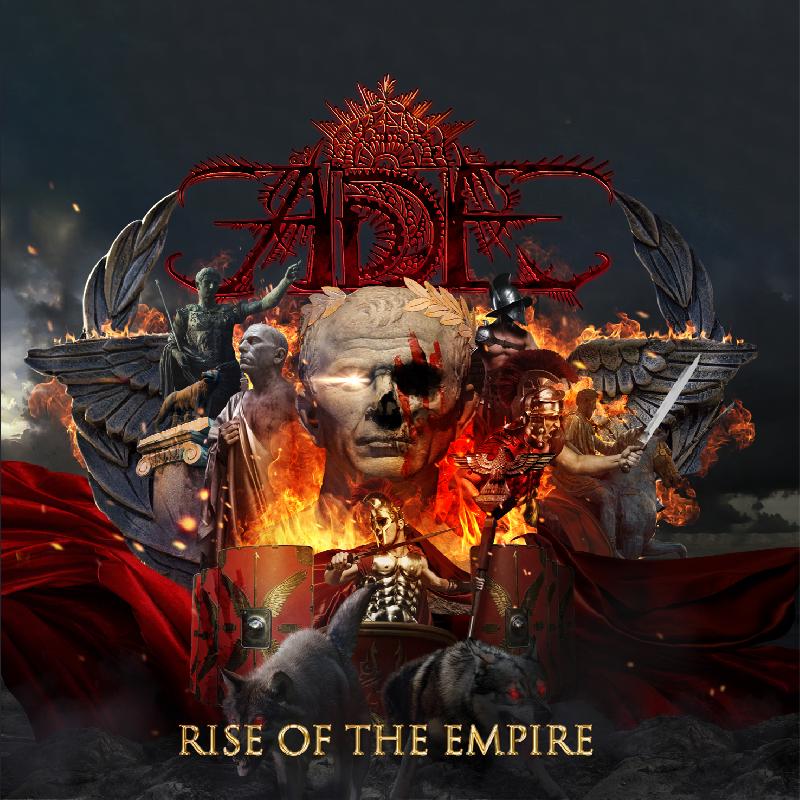 Oggi i death metaller romani ADE pubblicano il secondo singolo 'Imperator'. La canzone è tratta dal nuovo album "Rise Of The Empire" in uscita l'8 novembre 2019 su Extreme Metal Music.
Ascolta 'Imperator' qui:
https://youtu.be/8SO83fzP9pM
"Dodici uomini seguiranno i suoi passi. La perdita non è stata inutile. La grandezza di Roma sopravvivrà all'oblio. La storia è su di lui: è e sarà l'Imperatore", dichiara la band a proposito dell'emblematico singolo.
Venerdì 29 novembre "Rise Of The Empire" verrà presentato dal vivo per la prima volta al Traffic di Roma:
https://www.facebook.com/events/2429716003907487/
"'Rise Of The Empire' è un disco che strizza l'occhio ai nostri fan di vecchia data legati agli Ade più istintivi e brutali, ma allo stesso tempo porta novità pazzesche che avvicineranno le nuove generazioni non solo a noi ma anche alla musica estrema... o almeno questo è ciò che mi auguro", afferma il chitarrista Fabivs.
I pre-ordini del digipack deluxe sono disponibili qui:
http://bit.ly/ADE_preorder
Salva in anteprima o pre-ordina in digitale "Rise Of The Empire":
SPOTIFY/DEEZER ➤
https://backl.ink/62511234
iTUNES ➤
https://apple.co/2lVV2cg
Di recente la band ha presentato il primo singolo 'Empire' accompagnato da un lyric video:
https://youtu.be/Rfw7ZUVmwQA
Tracklist:
1 - Forge The Myth
2 - Empire
3 - The Gallic Hourglass
4 - Chains Of Alesia
5 - Once The Die Is Cast
6 - Gold Roots Of War
7 - Ptolemy Has To Fall
8 - Suppress The Riot
9 - Veni Vidi Vici
10 - The Blithe Ignorance
11 - Imperator
Il nuovo album degli ADE, "Rise Of The Empire", è stato registrato, mixato e masterizzato da Stefano Morabito ai 16th Cellar Studios di Roma (Fleshgod Apocalypse, Hour Of Penance, ecc.). L'epica copertina è opera dell'artista Fabio Timpanaro.
La cultura classica sposa il death metal, nella cornice di un anfiteatro che questa volta non vede vincitori o vinti, ma celebra la nuova opera di una band che, dopo oltre dieci anni di carriera, torna alla conquista di nuovi territori musicali. Gli ADE con il loro "ancient Roman death metal" estendono ancora una volta il loro impero e con gli undici capitoli di "Rise Of The Empire" sono pronti ad azionare la macchina del tempo per un'inedita narrazione della storia all'epoca di Cesare.
Maggiori informazioni:
https://www.facebook.com/adelegions
http://www.youtube.com/user/adelegions
https://www.instagram.com/adelegions/
http://www.twitter.com/adelegions
http://www.adelegions.wixsite.com/adelegions
https://www.reverbnation.com/adelegions
Inserita da:
Jerico
il 19.10.2019 - Letture:
307
Articoli Correlati
Interviste
Spiacenti!

Non sono disponibili Interviste correlate.
Live Reports
Spiacenti!

Non sono disponibili Live Reports correlati.
Concerti
14 Ott. 2020

Fleshgod Apocalypse @ "Slaughter Club", Paderno Dugnano (MI)
Altre News di MetalWave