AETHER VOID: il lyric video ufficiale del brano ''Death Wish''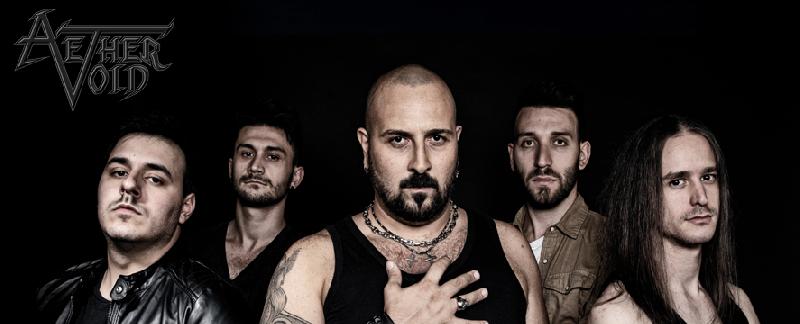 Gli Aether Void sono una band heavy metal italiana formata a Modena (IT) nel novembre 2017 dalle ceneri di No Way Out, sciolti dopo aver pubblicato un EP e un singolo. Tre degli ex membri, Alberto Lugari (batteria), Davide Brusini (basso) ed Erik Marzocchini (chitarra) hanno deciso di continuare a suonare creando un nuovo progetto musicale. La formazione è stata completata alcuni mesi dopo, quando due nuovi membri si sono uniti al gruppo: Salvatore Thore De Matteo, voce (ex Savior From Anger ed ex Gorgeous) e Nicola Bondioli, chitarra solista (ex Demolition Saint e Blood Of Seklusion). La nuova formazione ha iniziato a comporre e registrare nuove cose con il nome di Aether Void. Il suono delle nuove canzoni era più potente e aggressivo, con influenze di heavy metal sia classico che moderno (Iron Maiden, Judas Priest, Iced Earth). Nell'ottobre 2018 gli Aether Void hanno completato la registrazione del loro primo album in studio Curse Of Life agli Art Distillery Studios di Modena. L'album uscirà all'inizio del 2019 da Revalve Records.
Inserita da:
Wolverine
il 09.10.2019 - Letture:
832
Articoli Correlati
Interviste
Spiacenti!

Non sono disponibili Interviste correlate.
Live Reports
Spiacenti!

Non sono disponibili Live Reports correlati.
Concerti
Spiacenti!

Non sono disponibili concerti correlati.
Altre News di MetalWave
Notizia Precedente
Notizia Successiva