SHADYGROVE: pubblicato video live di ''The Port of Lisbon''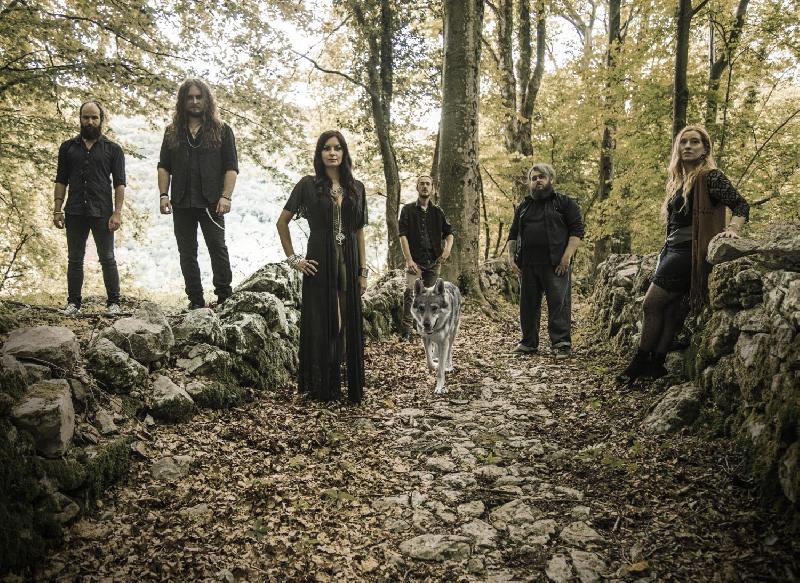 Gli SHADYGROVE hanno pubblicato il video live di "THE PORT OF LISBON", brano estratto dal loro debut album "In the heart of Scarlet Wood", uscito lo scorso Aprile su ROCKSHOTS RECORDS.
Il video è disponibile a questo YouTube link:
https://youtu.be/TNo69WYRl54
Formata da membri di Elvenking, Evenoire, e Sound Storm, la formazione italiana SHADYGROVE intraprende un viaggio nel passato mitologico e primordiale da cui trae piena ispirazione. Come viaggiatori e archeologi della ricerca musicale, hanno oltrepassato i confini dell' ispirazione comune per creare una musica nata dall' anima, per l'anima.
Il loro sound è totalmente acustico, ma decisamente originale e speciale. E' come se, allo stesso modo dei miti e delle leggende che li ispirano, gli SHADYGROVE fossero sempre stati con noi, nell' iperuranio Celtico, solo aspettando che li trovassimo, più con i nostri cuori che i nostri occhi. Gli SHADYGROVE rendono la loro musica fresca come l' alba del giorno dopo.
"In The Heart of Scarlet Wood" è stato pubblicato in tutto il mondo da Rockshots Records lo scorso 6 Aprile, ed è acquistabile qui : smarturl.it/shadygrove
SHADYGROVE is
Lisy Stefanoni - Vocals, Flute
Fabio "Lethien" Polo - Violin
Matteo Antoni - Guitar
Elena Crolle - Keyboards
Davide Papa - Bass
Simone Morettin - Drums, Ethnic Percussions
For more info:
http://www.rockshots.eu
http://www.shadygrovefolk.com
http://www.facebook.com/shadygrove.italy
http://www.instagram.com/shadygrovefolk
Inserita da:
Jerico
il 14.11.2018 - Letture:
569
Articoli Correlati
Interviste
Spiacenti!

Non sono disponibili Interviste correlate.
Live Reports
Spiacenti!

Non sono disponibili Live Reports correlati.
Concerti
Spiacenti!

Non sono disponibili concerti correlati.
Altre News di MetalWave