NANOWAR OF STEEL: il video di ''BARBIE Milf Princess of the Twilight''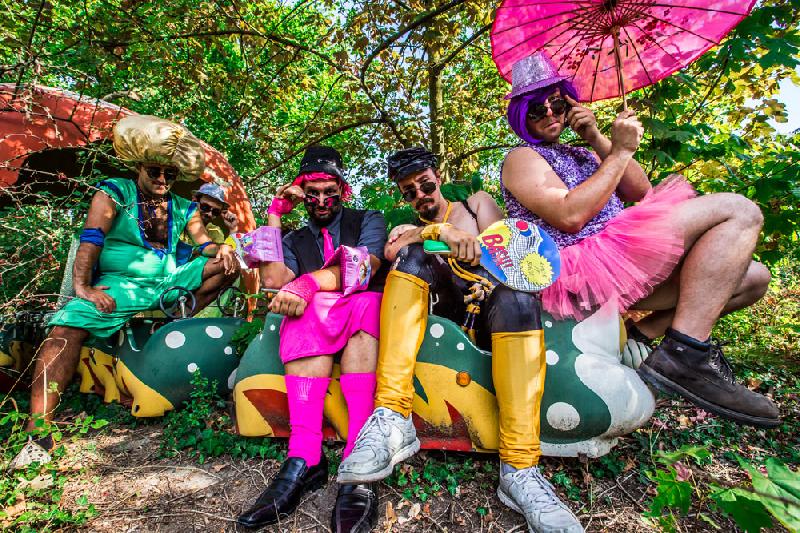 I Nanowar Of Steel hanno reso disponibile il video di 'BARBIE Milf Princess Of The Twilight' che vede il feat. Fabio Lione.
Il brano é il secondo estratto da 'Stairway To Valhalla', nuovo album di inediti in uscita il prossimo 9 Novembre e prodotto da Alessandro Del Vecchio.
Inserita da:
Wolverine
il 30.10.2018 - Letture:
246
Articoli Correlati
Interviste
Spiacenti!

Non sono disponibili Interviste correlate.
Live Reports
Spiacenti!

Non sono disponibili Live Reports correlati.
Concerti
28 Giu. 2019

Nanowar Of Steel + Jaspers + Sailing to Nowhere + Mass Crysis + Overchains + Elemento 115 @"Rock in Park Open Air", Tuoro Sul Trasimeno (PG)

29 Giu. 2019

Nanowar Of Steel @"Circolo Mu Estivo", Parma (PM)

13 Lug. 2019

Nanowar of Steel + Jaspers + SuperHorror + Skeletoon + Mad Mariachis + Saint League @ "Area Exp", Cerea (VR)

13 Lug. 2019

Nanowar Of Steel @"Rock in Park Open Air", Cerea (VR)

27 Lug. 2019

Nanowar Of Steel @"Zaiet Festival", Frosinone (FR)

16 Ago. 2019

Nanowar Of Steel @"Blera in Rock", Blera (VT)

17 Ago. 2019

Nanowar Of Steel @"Live At Woodstock '50 Years'" Schio (VI)
Altre News di MetalWave