THE MODERN AGE SLAVERY: l'anteprima del brano ''The Reprisal Within'' tratta dal nuovo ''Stygian''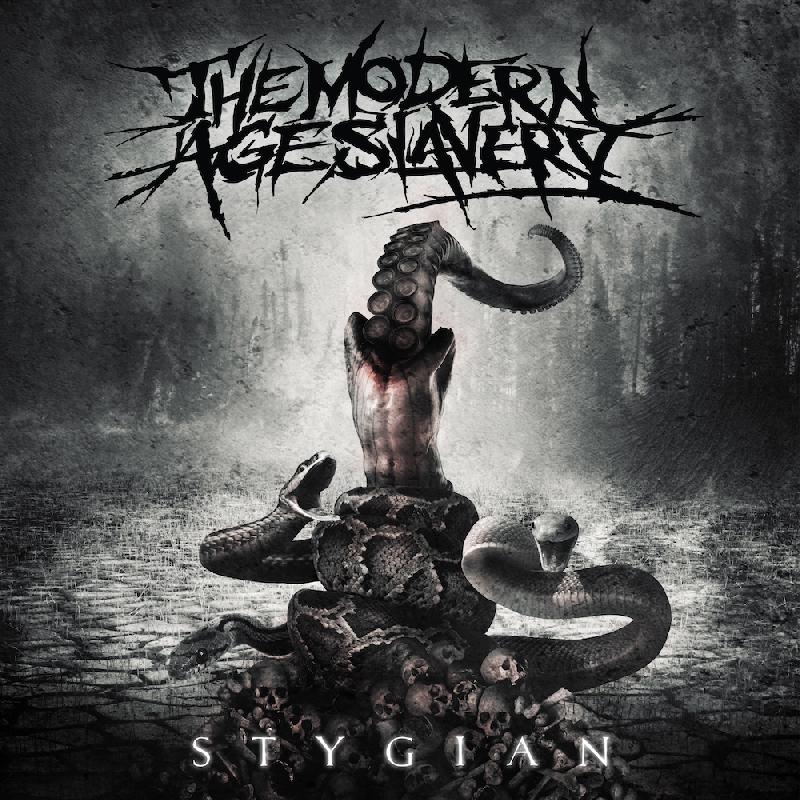 E' già disponibile al seguente link l'anteprima di "The Reprisal Within", brano tratto dal nuovissimo "Stygian" da parte dei death metallers italiani The Modern Age Slavery:
http://www.metalsucks.net/2017/09/29/exclusive-track-premiere-the-modern-age-slaverys-the-reprisal-within/
Dopo ben quattro anni dall'uscita del precedente lavoro "Requiem For Us" il salto di livello della band è decisamente notevole.
La band ha precisato:
"Con questo nuovo album abbiamo cercato di fare un altro passo avanti nell'evoluzione del nostro suono: quello che sentirete è un'atmosfera abbastanza oscura che offre un'esperienza misera e cattiva, mantenendo comunque la pesantezza del death metal che ha segnato la nostra musica dove i testi sono tutti ispirati ad un tema comune, da cui proviene il nome "Stygian" con la sua arte correlata, con argomenti che riguardano l'uomo evoluto che conduce gli uomini a una mutazione lenta ma inevitabile in un essere che ha perso la propria mente e la compassione divorata dalla voglia e dalla volontà di potere: tutti i pezzi del puzzle sono perfettamente pensati per creare un album fatto di passione, di rabbia e di emozioni reali: è l'album dei Modern Age.
Di seguito la Tracklist dell'album:
1.A Stygian Tide
2. Miles Apart
3.Prelude To An Evolution
4. Regression Through Unlearning
5. Sandblasted Skin (Pantera Cover)
6. The Hollow Men
7. The Place We Call Home
8. The Reprisal Within
9. The Theory Of Shadows
Inserita da:
Wolverine
il 03.10.2017 - Letture:
478
Articoli Correlati
Interviste
Spiacenti!

Non sono disponibili Interviste correlate.
Live Reports
Spiacenti!

Non sono disponibili Live Reports correlati.
Concerti
Spiacenti!

Non sono disponibili concerti correlati.
Altre News di MetalWave
Notizia Precedente
Notizia Successiva