METAL FOR EMERGENCY: i Nanowar of Steel completano il programma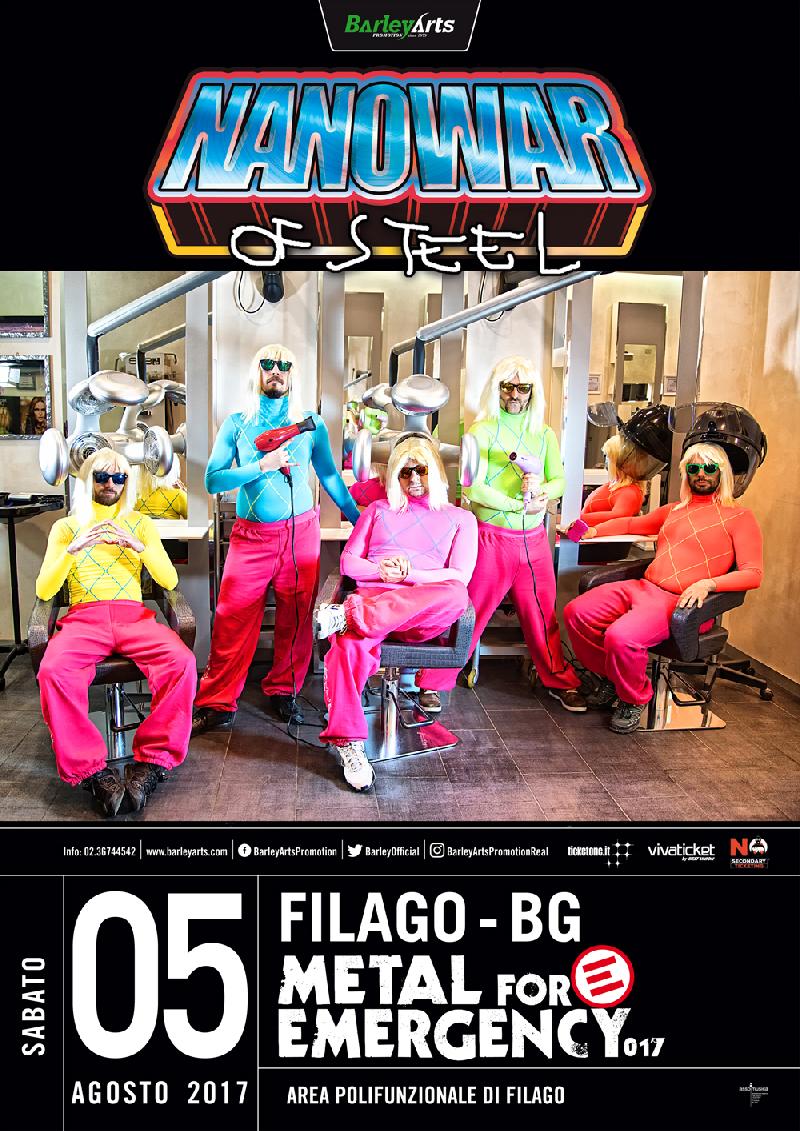 Il bill del Metal for Emergency si completa con l'aggiunta del miglior gruppo metal italiano. Anzi il miglior gruppo metal della storia!
Reduci da un biennio intenso, dove hanno concesso di chiudere i loro concerti ad artisti internazionali come Gamma Ray, Mago De Oz, Exodus, Therion
i Nanowar of steel ci onoreranno, una volta ancora, della loro presenza.
ecco quindi il bill definitivo del Metal for Emergency 2017:
Sabato 5 Agosto
Eluveitie
Nanowar of Steel
Furor Gallico
Sound Storm
NorsemeN
INGRESSO GRATUITO
DOVE:
via Locatelli 1
FILAGO – Bergamo – Italy
INFO:
https://www.facebook.com/MetalForEmergencyFestival/
http://www.metalforemergency.it
https://www.filagostofestival.it/
https://www.facebook.com/filagosto
Inserita da:
Jerico
il 23.05.2017 - Letture:
662
Articoli Correlati
Interviste
Spiacenti!

Non sono disponibili Interviste correlate.
Concerti
09 Mag. 2020

Furor Gallico @ "Centrale Rock Pub", Erba (CO)

25 Apr. 2020

Furor Gallico @ "Viper Theatre", Firenze (FI)

27 Mar. 2020

Furor Gallico @ "Audiodrome", Moncalieri (TO)

14 Mar. 2020

Furor Gallico @ "Pagan Fest", Mantova (MN)

22 Feb. 2020

Nanowar Of Steel @ "Mascarata - Carnevale di Feudalesimo e Libertà", Roma (RM)

21 Feb. 2020

Nanowar Of Steel @ "Vox", Nonantola (MO)

14 Feb. 2020

Nanowar Of Steel @ "PAD14", Collegno (TO)
Altre News di MetalWave