Be The Wolf «Imago» (2015)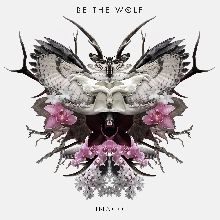 Autore:
reira

»
Recensione Pubblicata il:
30.09.2015
Visualizzazioni:
2126
Band:
Be The Wolf



Titolo:
Imago
Nazione:
Italia
Formazione:
Federico Mondelli - voce e chitarra
Marco Verdone - basso
Paul Canetti - batteria
Genere:
Modern Rock
Durata:
33' 0"
Formato:
CD
Recensione
Veramente interessante la proposta dei torinesi Be The Wolf, i quali mi e ci stupiscono con un album degno di nota.
Molti gli aspetti azzeccati dal trio, a partire da una cover con un'immagine che attrae subito l'attenzione perché fuori dal comune e da molti stereotipi.
La loro musica è giovane, ben strutturata e molto melodica.
Sì, parliamo di rock, ma con un sound più orecchiabile e positivo, un pò "americano", contaminato dai loro gusti più personali, ma piacevole e mai stucchevole.
Anzi, uno degli aspetti migliori di Imago è proprio un principio di originalità e una mancanza di monotonia.
In particolare, ci sono pezzi quali The Fall e The Comedian, ottimi singoli che rimangono incisi nella testa con piacere.
Detto questo, ritengo che questa band abbia tutte le caratteristiche per farsi notare e finalmente portare una ventata di freschezza nel panorama musicale rock italiano, il quale mi sembra fermo da un pò. D'altronde per produrre buona musica, non sempre è necessario gridare nei microfoni e utilizzare riffoni assordanti e chilometrici. Bravi Be The Wolf.
Track by Track
Si(g)ns

70

Chameleon

70

The Fall

75

Jungle Julia

70

24

70

The Comedian

75

Florinda's Murderer

70

Dust in Hoffman

70

The House of the Dead Snow

70

One Man Wolfpack

70
Giudizio Confezione
Qualità Audio:

80

Qualità Artwork:

80

Originalità:

70

Tecnica:

75
Recensione di
reira

»
pubblicata il 30.09.2015. Articolo letto
2126
volte.
Articoli Correlati
Interviste
Spiacenti!

Non sono disponibili Interviste correlate.
Live Reports
Spiacenti!

Non sono disponibili Live Reports correlati.