TAPEWHORE: release in vendita su bandcamp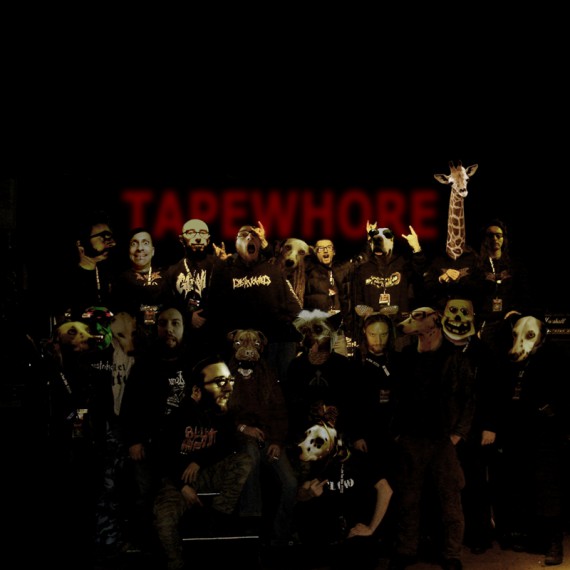 Il debut album di TAPEWHORE, progetto di Alessandro Vagnoni (Dark Lunacy, ex-Infernal Poetry) ed Enrico Tiberi (The Shell Collector, Brain) sarà disponibile da Sabato 29 Novembre e acquistabile attraverso la piattaforma Bandcamp (
http://alessandrovagnoni.bandcamp.com/
), sia nel formato digitale sia fisico (busta cartonata con libretto a 4 ante e Cd label).
Questa la tracklist del disco:
1. Lorgnette
2. School Daze
3. Unplugged
4. Lent In Paris
5. Matching Sidewalks
6. Dayrider
7. Skeleton Love
8. Hand And Glove With Mothers
9. We Don't Need No Consolation
10. The Pirates Song
11. Afterglow
12. Emesis Divina
In anteprima già da alcune settimane il video lyrics di Lorgnette, opening track del disco (
https://www.youtube.com/watch?v=AJDD8lH60SU
). Il duo sta inoltre preparandosi all'attività live grazie all'aiuto di musicisti noti nel panorama italiano ed internazionale (ex membri di Ephel Duath e Resurrecturis).
Inserita da:
Jerico
il 16.11.2014 - Letture:
1607
Articoli Correlati
Interviste
Spiacenti!

Non sono disponibili Interviste correlate.
Live Reports
Spiacenti!

Non sono disponibili Live Reports correlati.
Concerti
Spiacenti!

Non sono disponibili concerti correlati.
Altre News di MetalWave