GAME OVER: il video di ''Synthetic Dreams''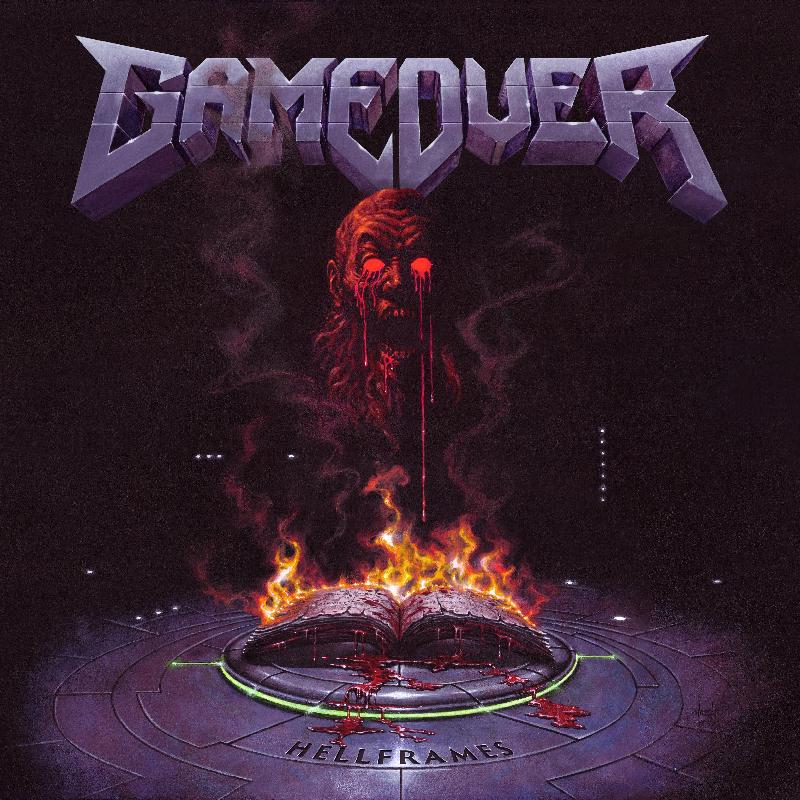 I Game Over hanno pubblicato il video di 'Synthetic Dreams', primo singolo tratto dal nuovo album 'Hellframes' in uscita il 20 ottobre su Scarlet Records.
PRE-ORDER/PRE-SAVE
https://bfan.link/hellframes
Registrato al Raptor Recording Studio e illustrato in modo agghiacciante dal maestro dell'horror Mario López, "Hellframes" sarà pubblicato nei seguenti formati:
- jewel case CD
- vinile (nero/rosso marmorizzato limitato a 100 copie/blu marmorizzato limitato a 100 copie)
- digitale
"Hellframes" è un album spaccacollo in cui i Game Over continuano a offrire il loro marchio rabbioso e folle di thrash metal e allo stesso tempo a spingere la scrittura delle canzoni fuori dalla zona di comfort. Un mix frenetico di follia thrash, attitudine punk, melodie contagiose e atmosfere inquietanti e oscure.
Dal punto di vista dei testi, un paio di brani sono intrecciati insieme in modo intricato, raccontando la storia di un prete del XV secolo che diede vita a un culto occulto, riscoperto nei tempi moderni attraverso la tecnologia e scatenando un male indicibile dall'inferno. Altre canzoni scavano nelle profondità dell'esistenza e della mente umana, esplorando il dolore, la paura e le incessanti lotte che affrontiamo ogni giorno.
'Hellframes' tracklist:
1 Visions
2 Call of the Siren
3 Path of Pain
4 The Cult
5 Count Your Breaths
6 Atonement
7 Deliver Us
8 Synthetic Dreams
9 My World Dies Screaming
10 Hellframes (featuring Dome/Fulci & TV Crimes)
Game Over:
Renato "Reno" Chiccoli - vocals, bass
Alessandro "Sanso" Sansone - guitar
Luca "Ziro" Zironi - guitar
Anthony "Vender" Dantone - drums
https://www.facebook.com/GameOverThrashMetal/
https://www.instagram.com/gameoverthrash/
https://www.youtube.com/channel/UChsLTcOKebeeF_DhnQmnpkQ
Inserita da:
Jerico
il 29.08.2023 - Letture:
146
Articoli Correlati
Interviste
Spiacenti!

Non sono disponibili Interviste correlate.
Live Reports
Spiacenti!

Non sono disponibili Live Reports correlati.
Concerti
Spiacenti!

Non sono disponibili concerti correlati.
Altre News di MetalWave