SEPTEMBER DAMAGE: nuovo album e video del singolo ''Tools Or Victims''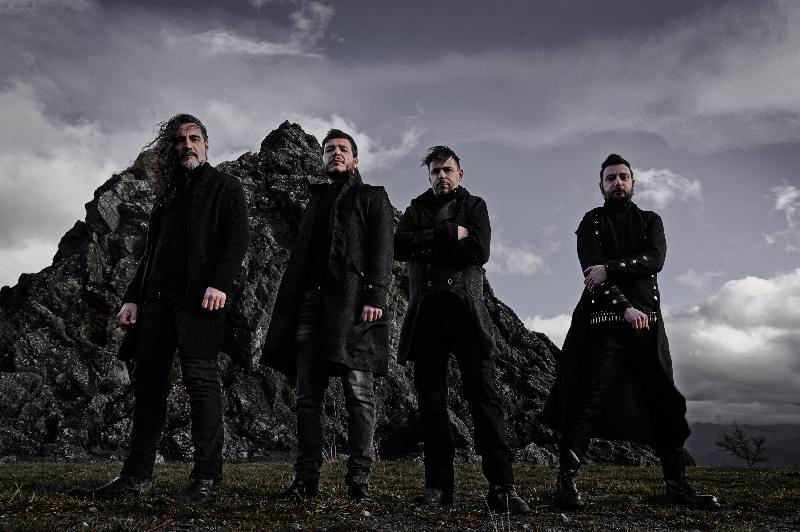 I September Damage, band melodic death metal Imolese con già due dischi all'attivo e tre singoli, annunciano l'uscita del loro nuovo EP "PERCEPTION OF REALITY".
Il disco è stato presentato in anteprima al release party tenutosi il 25 Marzo presso l' Alchemica Music Club.
"Il disco è improntato sulla realtà, percepita non secondo i soliti schemi ma osservando il lato opposto della medaglia. I temi affrontati sono la strumentalizzazione delle persone, che spesso vengono utilizzate a loro insaputa per determinati scopi per poi tramutarsi in vittime del sistema, la sensibilità dell'anima umana e i ricordi indelebili del passato che caratterizzano ogni individuo".
La band è impegnata nella promozione dell'EP tramite vari live le cui date verranno comunicate a breve.
"PERCEPTION OF REALITY" è disponibile su tutte le piattaforme di streaming musicale!
Sul canale Youtube ufficiale della band è online il video di "Tools Or Victims":
Link video:
https://youtu.be/Os2wt5DdSEI
September Damage line up:
Devid Rugiero – Founder; Lead Vocal (Growl and Scream); – from 2009
Gianluca Andreacchi – Lead & Rhythm guitar; background vocal (clean and chorus) – from 2019
Francesco Caliri – Drums; Chorus – from 2016
Franco Fabbri – Bass – from 2020
Restate sintonizzati e seguite i September Damage sui loro canali social:
- Facebook:
https://www.facebook.com/septemberdamageofficial
- Instagram:
https://www.instagram.com/septemberdamage_official/?fbclid=IwAR3A3oV4xscMap7sWTvGdX4AmTvzS8xXDiTbX3i6D76eckWyv-tiztPJVBw
- Canale Youtube:
https://www.youtube.com/channel/UCbXeKkxbeXtv9eaBzToTHrg
- Spotify:
https://open.spotify.com/artist/7qkGc037UP5AMSUd3x3gzQ?si=SGzkF466TfCFHVdDc87BPw&fbclid=IwAR1FKJqA-SXtL3D8ulExtpk1lYjfGjTxDq_tZHiGUqW3H4lnfiH15d4M4_U&nd=1
- Amazon music:
https://music.amazon.it/artists/B01GF29ZWU/september-damage?refMarker=null&fbclid=IwAR1tZDlATAvOonMhJNPmgjHyMQHsGBI2vSskxKfJXY1WxFqP0h7BR_ZrpdQ&
- Apple Music:
https://music.apple.com/it/artist/september-damage/1595975431?fbclid=IwAR1FKJqA-SXtL3D8ulExtpk1lYjfGjTxDq_tZHiGUqW3H4lnfiH15d4M4_U
Inserita da:
Jerico
il 13.04.2022 - Letture:
456
Articoli Correlati
Interviste
Spiacenti!

Non sono disponibili Interviste correlate.
Live Reports
Spiacenti!

Non sono disponibili Live Reports correlati.
Concerti
Spiacenti!

Non sono disponibili concerti correlati.
Altre News di MetalWave
Notizia Precedente
Notizia Successiva