H: la black metal band annuncia l'uscita del nuovo album ''Dominus Draconis''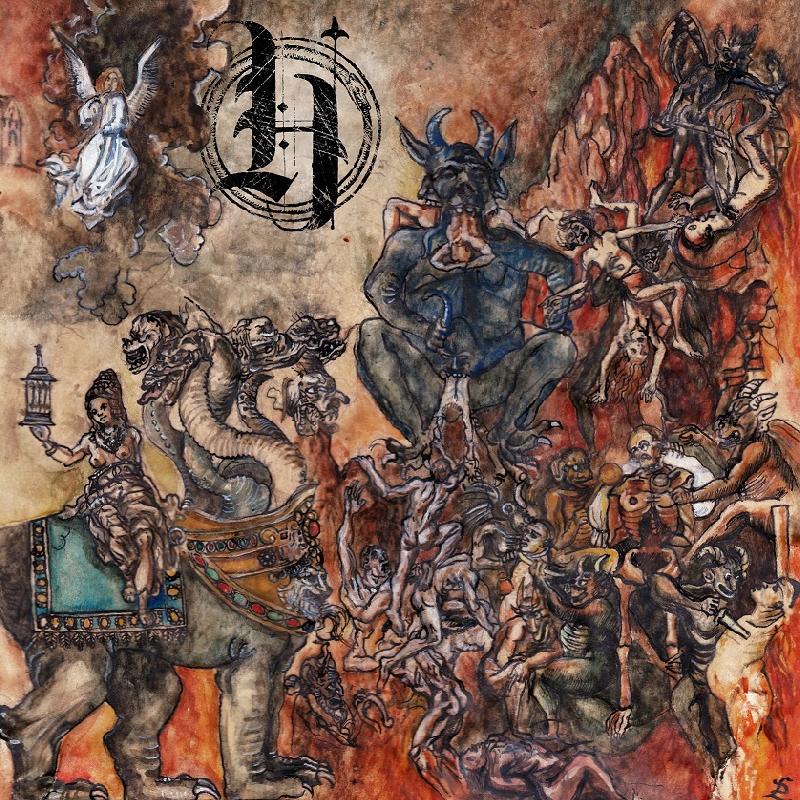 Gli H sono una band black metal italiana nata con l'idea di creare qualcosa di estremo che si adatti sia alla loro ispirazione musicale che alla loro tradizione.
La band è composta da C. e R (mente della one man band Ergot via ATMF) che insieme hanno scritto tutta la musica e adattato i testi con la collaborazione di altri due turnisti alle registrazioni di batteria e basso.
Un primo full-lenght intitolato "Dominus Draconis" viene registrato all'Orange Studio di Trieste con tutte le apparecchiature analogiche tra il 2020 e il 2021.
Tutti i testi sono in lingua originale estratti da The Book Of Revelation e sono interpretati secondo la visione dell'eterna guerra tra il bene e il male. Ogni testo ha la sua opera d'arte fatta a mano ispirata all'antica trama medievale ea tutti gli artisti famosi come Bosh come esempio.
La tracklist del nuovo album:
01 H - XVI, II 16,2- Mors Omnia Solvit
02 H - XVII, III 17,3 - Dominus Draconis
03 H - VI, XII 6,12- Il Sesto Sigillo (The Sixth Seal)
04 H - XVIII, VIII 18,8 - Bruciata Dal Fuoco (Burned by fire -> is referred to Babilonia)
05 H - IX, VII 9,7 - Locuste Dall'Abisso (Locusts From The Abyss)
06 H - VIII, I 8,1 - Il Silenzio Nel Cielo (The Silence Above The Sky)
07 H -XXI, VIII 21,8- La Seconda Morte (The Second Death)
Inserita da:
Wolverine
il 10.01.2022 - Letture:
180
Articoli Correlati
Altre News di MetalWave