KARPENTER: svelano il primo singolo ''Shark''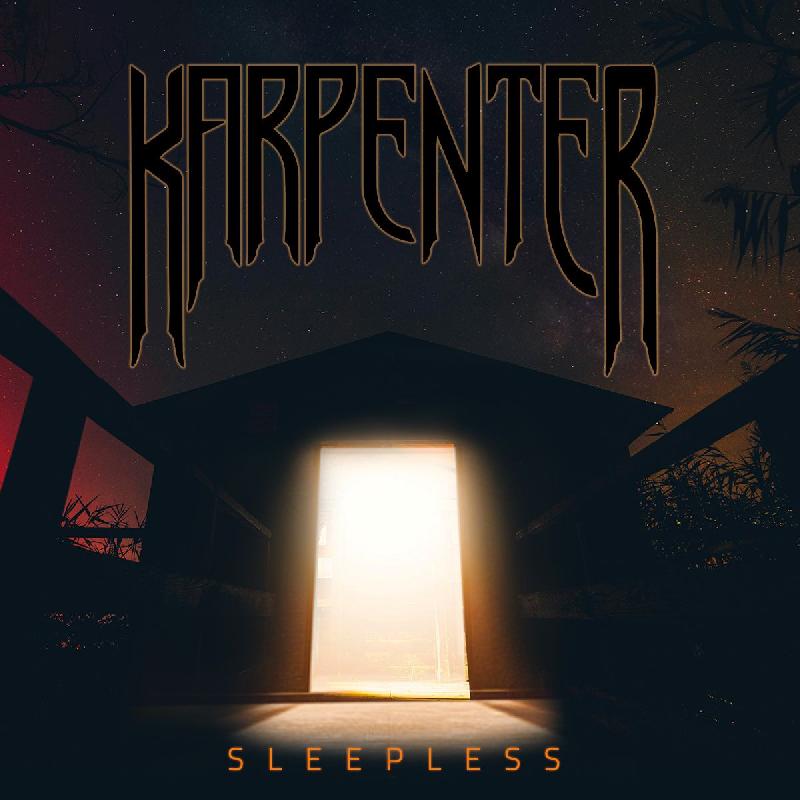 I KARPENTER pubblicheranno il loro album di debutto "Sleepless" a maggio 2021 su Rockshots Records. L'album sarà una porta d'ingresso in un mondo ostile e tormentato, dove lo spazio e il tempo sono percepiti in modo distorto. Ogni traccia nasconde una storia, e un racconto intriso di paura tutto ispirato a temi e personaggi di film horror come "The Manor" per L'armata delle Tenebre, "Perfection Valley" per Tremors, "No Vacancy" per Psycho di Alfred Hitchock, e il loro primo singolo uscito oggi, "Shark", per Lo Squalo.
Guarda il lyric video di "Shark" qui:
https://youtu.be/DaJEFyLgCs8
La band aggiunge:
"Questa è probabilmente la canzone più atipica dell'album, la più introspettiva e oscura. Abbiamo scelto 'Shark' come primo singolo, perché rappresenta la nostra parte più interiore; melodie vocali cupe e atmosfere orchestrali cinematografiche brillano con arpeggi e assoli di chitarra, costruiti su una solida struttura ritmica. È una canzone molto drammatica e piena di pathos."
Spotify -
https://spoti.fi/3vZv8ny
Apple Music (Instant Download) -
https://apple.co/3clzlKs
Pre-ordini del CD:
http://bit.ly/Sleepless_CD
"Sleepless" è stato registrato e mixato da Gabriele Ravaglia (Extrema) e Gianmarco Bambini ai Fear Studio in Italy, e masterizzato da Jacob Hansen (Volbeat, Epica, Fleshgod Apocalypse).
Per i fan degli In Flames, Amorphis, Machine Head, e Mercenary, i KARPENTER pubblicheranno "Sleepless" su Rockshots Records il 28 maggio.
Chiamata così in omaggio al maestro del cinema horror John Carpenter, la band alternative-metal si è formata nel 2019 dagli ex membri dei Fightcast Filippo Tellerini, Francesco Vicini e Marco Biondi, insieme a Federico Conti (Creep), Manuel Nucci e Michele Mingozzi (Figure of Six). Unendo le influenze old-school con canzoni dal suono moderno, i KARPENTER mirano a mantenere il nucleo del loro stile che ha caratterizzato il passato pur proiettandosi verso nuove e originali sperimentazioni di suoni e sottogeneri del metal.
I membri dei KARPENTER hanno condiviso il palco con band affermate come The Dillinger Escape Plan, The Ghost Inside, Poison The Well.
I KARPENTER sono:
Filippo Tellerini – Voce
Federico Conti – Chitarra solista
Manuel Nucci – Chitarra ritmica
Michele Mingozzi – Tastiera, Programming
Francesco Vicini – Basso
Marco Biondi – Batteria
Tracklist:
1. Sleepless (1:23)
2. Mechanical Sense (3:14)
3. Perfection Valley (3:25)
4. Falconer (3:06)
5. Shark (3:37)
6. The Manor (4:19)
7. The Hardest Party (4:30)
8. The Swamp Thing (3:48)
9. No Vacancy (3:40)
10. Dark Mountain Side (3:42)
Durata dell'album: 34:48
Crediti dell'album:
- Musica e testi dei KARPENTER
- Registrato e mixato da Gabriele Ravaglia e Gianmarco Bambini ai Fear Studio, Italia
- Masterizzato da Jacob Hansen ai Hansen Studios, Danimarca
- Artwork di Nomad by Fate
Per maggiori info:
Rockshots.eu
Karpenter-band.it
Facebook.com/karpenterband
Instagram.com/karpenter_band
Inserita da:
Jerico
il 29.03.2021 - Letture:
595
Articoli Correlati
Interviste
Spiacenti!

Non sono disponibili Interviste correlate.
Live Reports
Spiacenti!

Non sono disponibili Live Reports correlati.
Concerti
Spiacenti!

Non sono disponibili concerti correlati.
Altre News di MetalWave
Notizia Precedente
Notizia Successiva