ARCANE TALES: nuovo album a febbraio 2021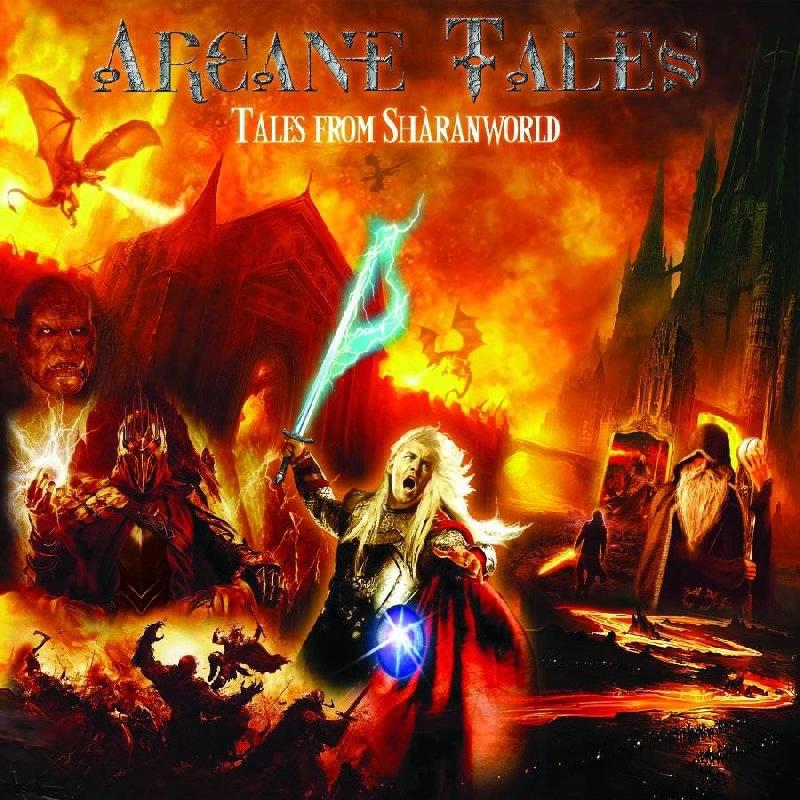 Si intitolerà "Tales From Shàranworld" il nuovo album del progetto power/symphonic metal italiano Arcane Tales, in uscita il 16 febbraio 2021 per Broken Bones Records & Promotion/Silverstream Records. Dopo il successo dei quattro album precedenti, il polistrumentista Luigi Soranno ha promesso di tornare, questa volta, con il suo album più ambizioso e curato. Consigliato per fans di band come Rhapsody Of Fire, Nightwish e Symphony X e di coloro che amano il power metal con forti influssi sinfonici. Da non perdere!
Di seguito il link del lyric video del primo singolo, intitolato "Wall of Shields":
https://youtu.be/uFsd-gWRveQ
Tracklist:
1) Under Siege (2:10)
2) Wall of Shields (4:02)
3) The Shadow's Raise (6:32)
4) Mirror of the Dark Side * (5:21)
5) Magic Spell (5.28)
6) The Banquet (3:55)
7) Raging Blade (5:46)
8) Ghostly Whispers * (4:35)
9) Rainbows' Valley (1:30)
10) Battle For Earth * (5:10)
11) Screams the Eternal Fortress (6:03)
12) Winter Symphony (5:25)
13) Angels' Descent * (3:58)
* Canzoni presenti su Battle For Earth (2014), ri-arrangiate e ri-registrate per il ventennale della nascita del progetto "Arcane Tales".
LINKS:
https://www.facebook.com/arcanetales/
https://www.youtube.com/channel/UCAzqF-fQT92eRXufcDocs7g
https://www.facebook.com/brokenbonespr
Inserita da:
Jerico
il 03.11.2020 - Letture:
431
Articoli Correlati
Interviste
Spiacenti!

Non sono disponibili Interviste correlate.
Live Reports
Spiacenti!

Non sono disponibili Live Reports correlati.
Concerti
Spiacenti!

Non sono disponibili concerti correlati.
Altre News di MetalWave
Notizia Precedente
Notizia Successiva