INNO: annunciato un live in modalità streaming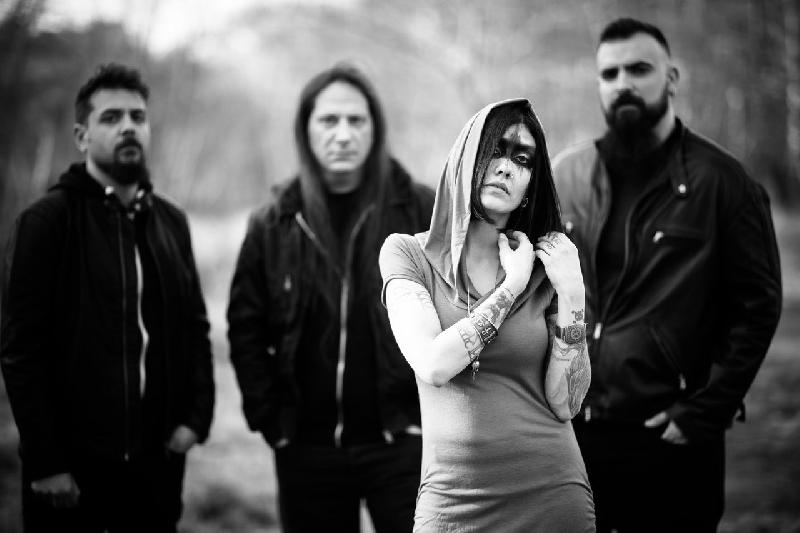 La band dark metal italiana degli INNO band composta da membri di FLESHGOD APOCALYPSE, HOUR OF PENANCE, THE FORESHADOWING and NOVEMBRE effettuerà un live a Roma il prossimo 17 luglio alle ore 22:00.
L'evento avrà luogo nel seguente link:
https://www.facebook.com/events/3228464663871999/
Italian dark metallers INNO - featuring current and former members of FLESHGOD APOCALYPSE, HOUR OF PENANCE, THE FORESHADOWING and NOVEMBRE - will perform live in Rome, Italy, on Friday, July 17th, at 22:00 CET.
The online event will be supported by Kick Live Streaming Service and will be streamed via the band's official social media channels. Facebook event at THIS LOCATION.
"The Rain Under", INNO's debut album, was produced by the band and mixed by Marco Mastrobuono and Giuseppe Orlando in Rome. Mastering was handled by renowned Danish producer Jacob Hansen (KATATONIA, VOLBEAT, EPICA). Last but not least, the cover artwork was created by Decline Design.
"The Rain Under" tracklist:
01. Suffocate
02. The Hangman
03. Pale Dead Sky
04. The Last Sun
05. Night Falls
06. To Go Astray
07. Goliath
08. Scorched
09. Misericordia
10. High Hopes (Pink Floyd cover)
Emerging out of the Roman metal scene in 2017, INNO was founded by four veterans with the aim to create something that would differ from their past experiences within the metal world.
After spending a few months exploring their dormant influences, INNO came to shape a dark, doomy, heavy and progressive sound akin to eclectic acts such as Katatonia and The Gathering.
Line-up:
Elisabetta Marchetti (ex Stormlord, ex Riti Occulti) - Vocals, Piano, Acoustic Guitar
Cristiano Trionfera (ex Fleshgod Apocalypse) - Rhythm and Lead Guitar
Marco Mastrobuono (Hour Of Penance, Coffin Birth) - Bass
Giuseppe Orlando (ex Novembre, The Foreshadowing, Airlines of Terror) - Drums and Percussion
Inserita da:
Wolverine
il 08.07.2020 - Letture:
650
Articoli Correlati
Interviste
Spiacenti!

Non sono disponibili Interviste correlate.
Live Reports
Spiacenti!

Non sono disponibili Live Reports correlati.
Concerti
Spiacenti!

Non sono disponibili concerti correlati.
Altre News di MetalWave