METALWAVE ON-AIR: playlist del 05-03-2020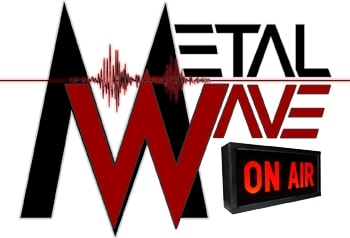 In studio: Demone
01. Lost Society :: Deliver Me
02. Adam Bomb :: D.W.I.
03. Ural :: Mind control
04. Sepultura :: Chaos Ad
05. Stratovarius :: Against the wind
06. Black Star Furies :: Last kiss
07. Black Sabbath :: Hole in the sky
08. The Crown :: Death Metal Holocaust
09. Dirty Rug :: Suck it
10. Doctor Butcher :: Don't talk to me
11. Nashville Pussy :: Begging for a taste
12. Bolt Thrower :: For victory
13. David Lee Roth :: California Girls
14. Tiamat :: Clouds
15. Motorhead :: Teach You How to Sing the Blues
Dal 2004, la trasmissione radiofonica METALWAVE ON-AIR accompagna e completa le attivita' della nostra omonima webzine.
Nel corso della trasmissione viene sempre dato ampio spazio alla scena Metal Italiana, sia con la rubrica METALWAVE ON-ITALY che con le interviste telefoniche o in studio programmate settimanalmente.
Inoltre, sono sempre trasmesse le nuove uscite della scena metal internazionale grazie alla costante collaborazione con le principali labels ed agenzie del settore che puntualmente ci inviano tutte le loro novita'.
Ovviamente, cerchiamo sempre di accontentare tutte le richieste dei nostri ascoltatori trasmettendo i migliori (ed anche i peggiori) brani metal del passato.
Il programma e' condotto da Jerico, Alcio, Demone e Wolverine e va in onda ai seguenti orari:
- Ogni DOMENICA dalle 19:30 alle 22:30 sulle frequenze di RADIO GALILEO (Terni):
http://www.radiogalileo.it
- Ogni GIOVEDI' dalle 22.00 alle 23.00 da RADIO PASSEGGIATA (Terni):
http://www.radiopasseggiata.it
Inserita da:
Jerico
il 06.03.2020 - Letture:
807
Articoli Correlati
Interviste
Spiacenti!

Non sono disponibili Interviste correlate.
Live Reports
Spiacenti!

Non sono disponibili Live Reports correlati.
Concerti
Spiacenti!

Non sono disponibili concerti correlati.
Altre News di MetalWave