CLAUDIO SIMONETTI'S GOBLIN: finalmente LIVE al LEGEND CLUB MILANO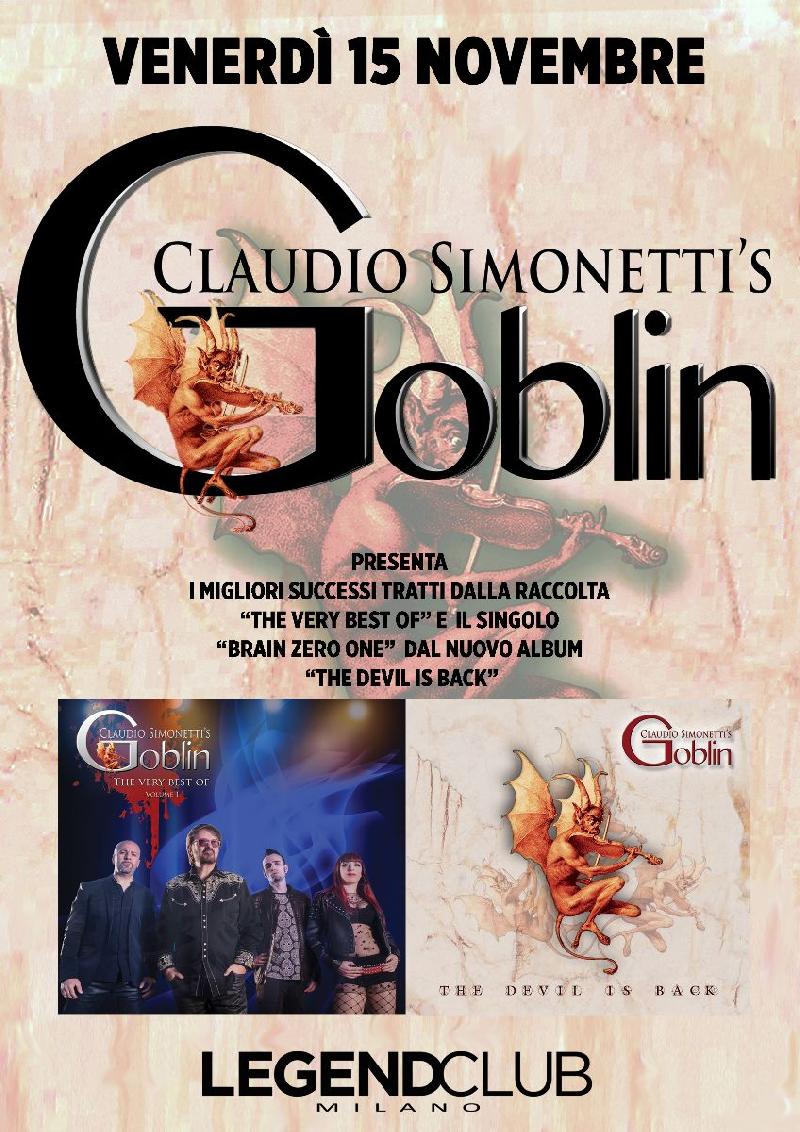 I Goblin del maestro Claudio Simonetti non hanno certo bisogno di presentazioni.
Autori di classici di successo come le colonne sonore dei film di Dario Argento: Suspiria, Profondo Rosso, Tenebre, Phenomena, Opera tra i più famosi, George A. Romero: Zombi (Dawn of the Dead) e Lucio Fulci. Nonchè i brani dai loro album in studio quali Roller e il Fantastico Viaggio del Bagarozzo Mark che li ha resi celebri come una delle band più importanti del movimento Progressive Rock italiano.
Dal vivo, al Legend Live Club, ripercorreranno le tappe della loro carriera con uno show audio-visivo; la band suonerà dal vivo mentre spezzoni tratti dai film scorrono sullo sfondo.
Una performance eccezionale che vi terrà con il fiato sospeso per quasi 2 ore.
Oltre al repertorio classico la band suonerà in anteprima alcune nuove tracce dal nuovo album, uscito proprio ieri, 10 Settembre 2019, "The Devil is Back".
DETTAGLI:
VENERDì 15 NOVEMBRE
LEGEND CLUB MILANO
Prevendita ->
https://bit.ly/2mau2WD
Evento Facebook ->
https://bit.ly/2lJ0VJM
Inserita da:
Jerico
il 14.09.2019 - Letture:
683
Articoli Correlati
Interviste
Concerti
Spiacenti!

Non sono disponibili concerti correlati.
Altre News di MetalWave