THE MOTHMAN CURSE: il release party del nuovo album ''The Curse''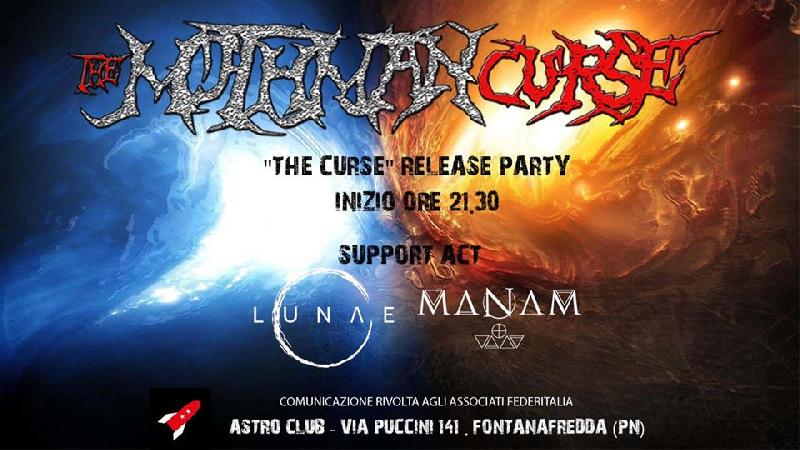 I THE MOTHMAN CURSE, annunciano il Release Party del nuovo album della band, "The Curse", uscito il 18 marzo 2019 via Masd Records.
Il Release Party Ufficiale del disco, si terrà all' ASTRO CLUB di Fontanafredda in provincia di Pordenone il 12 Aprile 2019, e in supporto di apertura alla band si esibiranno i Lunae e i Manam.
LINK Evento Facebook:
https://www.facebook.com/events/390663668149324/
The MothMan Curse è una band metal ispirata alla musica metal di oggi e del passato. È l'immersione del suono acustico e distorto, passando ad un suono quasi trash metal e death metal. Il gruppo è nato più di 10 anni fa quando il chitarrista e il cantante volevano fondare un gruppo cover di vari artisti Metal. Decidendo poi di buttarsi sulla musica propria. La band è formata da RatBoy voce e chitarra, Mr. M.J. chitarra ritmica,Cold Face batteria e Lone Psycho al basso. La loro musica offre una serie di esperienze e sentimenti che trasmettono il tormento della società di oggi.
LINE UP:
Ratboy – Voice & Guitar
M.J. – Guitar
Lone Psycho – Bass
Coldface – Drums
Inserita da:
Jerico
il 09.04.2019 - Letture:
315
Articoli Correlati
Interviste
Spiacenti!

Non sono disponibili Interviste correlate.
Live Reports
Spiacenti!

Non sono disponibili Live Reports correlati.
Concerti
Spiacenti!

Non sono disponibili concerti correlati.
Altre News di MetalWave
Notizia Precedente
Notizia Successiva