MORTUARY DRAPE: cancellato il tour europeo per il 25° di "All the Witches Dance"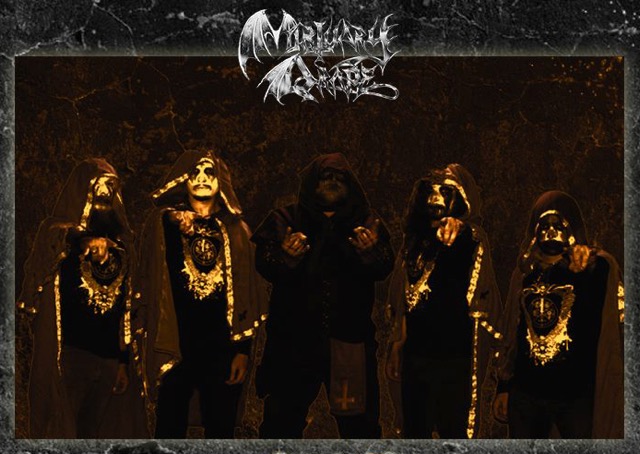 Con estremo rammarico i MORTUARY DRAPE sono costretti ad annullare le date europee che avrebbero celebrato 25° anniversario dell'album "All the Witches Dance" per cause non dipendenti dalla band.
Di seguito le parole di Wildness Perversion, fondatore e frontman del gruppo:
"Siamo più che dispiaciuti di dover cancellare questi concerti. Quando siamo stati contattati dal promoter eravamo molto felici di poter portare uno dei nostri album più importanti in giro per l'Europa, erano molte le aspettative. L'organizzazione del tour stava andando bene e non vedevamo l'ora di partire, ma alcune cose su cui proprio non possiamo soprassedere sono andate storte, ad un tratto non c'erano più le condizioni per poter procedere.
Vogliamo evitare qualsiasi polemica in merito, quindi non forniremo altri dettagli sulla vicenda. In ogni caso non ci fermiamo, siamo disponibili a sentire nuove e soprattutto serie proposte per la realizzazione di questo progetto".
Rimangono confermate le date dal 4 al 6 Gennaio a Retorbido (PV), Verona e Bologna.
MORTUARY DRAPE
http://www.mortuary13drape.com
http://www.facebook.com/mortuarydrape
Inserita da:
Jerico
il 19.12.2018 - Letture:
871
Articoli Correlati
Interviste
Spiacenti!

Non sono disponibili Interviste correlate.
Live Reports
Spiacenti!

Non sono disponibili Live Reports correlati.
Concerti
Spiacenti!

Non sono disponibili concerti correlati.
Altre News di MetalWave