ALMS OF THE GIANT: disponibile il nuovo EP "Oracles"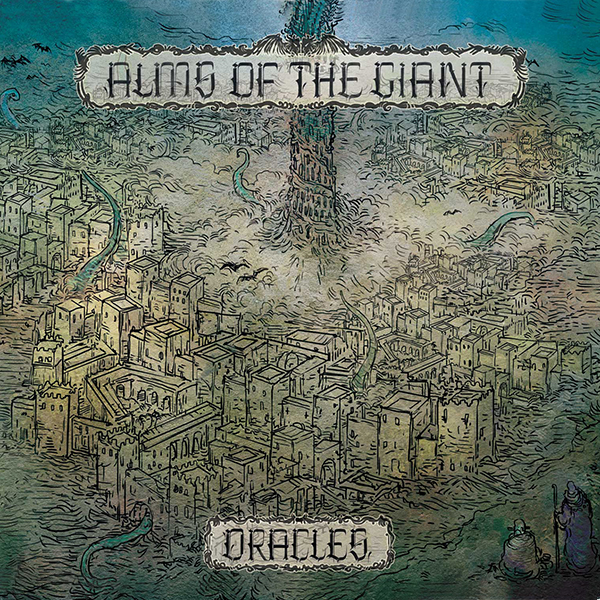 "Oracles", il nuovo EP della math/metal band Alms Of The Giant è finalmente disponibile in ogni digital store! La band ha già pubblicato un nuovo video tratto dal singolo "Prevail", disponibile qui:
https://www.youtube.com/watch?v=yteorLqjAoE
A riguardo dell'EP il frontman Marco Gargantini spiega: "'Oracles' è il nostro secondo EP, dove abbiamo cercato di sfidare noi stessi andando a comporre qualcosa di più complesso e rumoroso di 'Meet The Abyss'. Lo abbiamo battezzato 'Oracles'. Il tema generale di tutte le sue canzoni è la rabbia che ognuno di noi prova quando in un primo momento non riesce a comprendere le azioni, i pensieri o i comportamenti di un'altra persona, per poi realizzare che se fosse stato nei panni di essa molto probabilmente si sarebbe comportato esattamente nello stesso modo".
A supporto dell'uscita ecco i primi eventi confermati:
25.03 Palazzolo (BS) Vecchia Scuola Pub
26.03 Mezzago (MI) Bloom
01.04 Carugate (MI) Arci Area
07.04 Bergamo, Joe Koala w/Sienna Skies
"Oracles" tracklist:
01. Dust On The Floor Of My Existence
02. My Inner Voice
03. Ludes
04. Xiphas Gladius
05. Prevail
Inserita da:
Jerico
il 25.03.2017 - Letture:
912
Articoli Correlati
Interviste
Spiacenti!

Non sono disponibili Interviste correlate.
Live Reports
Spiacenti!

Non sono disponibili Live Reports correlati.
Concerti
Spiacenti!

Non sono disponibili concerti correlati.
Altre News di MetalWave
Notizia Precedente
Notizia Successiva