Michael Kratz «Tafkatno» (2021)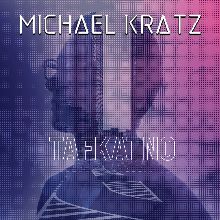 Autore:
Wolverine

»
Recensione Pubblicata il:
16.10.2021
Visualizzazioni:
320
Band:
Michael Kratz






Titolo:
Tafkatno
Nazione:
Danimarca
Formazione:
- Michael Kratz :: All istruments;
Genere:
Westcoast / AOR
Durata:
50' 19"
Formato:
CD
Recensione
Nuovo lavoro ad undici tracce racchiuse in questo "Tafkano" per lo svedese Michael Kratz, coadiuvato in questa sua opera strutturata attraverso un mix che racchiude AOR e West Coast da numerosi musicisti e guest di notevole livello tra cui spiccano Bruce Gaitsch, Torben Lyshom, Christian Warburg; l'autore in questo suo secondo disco, ha curato ogni minimo dettaglio anche nel mix grazie anche alla vivissima collaborazione con Kasper Viinberg. L'ascolto sostanzialmente propone in ogni brano quella buona dose di rock di livello, rilassante, coesa, insomma un qualcosa per gente vissuta che snobba sonorità aspre o spigolose. Molti i richiami in questo "Tafkano" che vanno a rilassare l'ascoltatore, forse "abusandone" un po' troppo a svantaggio di un qualcosa che con l'impiego di synth e una più accentuata impulsività, avrebbe onorato al massimo il tutto. In ogni caso, l'ottima voce dell'autore è riflessiva, naturale e per nulla impostata ben sapendo colpire nel segno i propri fan. Quindi brani come "How Can A Man" molto rievocanti gli anni '80 o ancora "Without Your Love" forse uno dei migliori brani del platter tra ballad e acustici di chitarra con l'ottimo lavoro di basso tutto da assaporare; non male poi "10 Minutes" e ancora "Too Close To The Edge" ricchissime di melodie che ci cullano sino alla conclusiva "Broken Souls" una incantevole proposta ricca di sonorità moderne e di energetica andatura. Un lavoro fatto con cuore, raffinatezza ed eleganza. Buon ascolto.
Track by Track
Too Close To The Edge

75

The Highway

70

A Way To The Future

80

Without Your Love

75

You're The One

70

Let's Do Something Good

70

Someday

75

Everlasting Lies

75

10 Minute

75

How Can A Man

75

Broken Souls (Bonus Track)

80
Giudizio Confezione
Qualità Audio:

70

Qualità Artwork:

75

Originalità:

75

Tecnica:

75
Recensione di
Wolverine

»
pubblicata il 16.10.2021. Articolo letto
320
volte.
Articoli Correlati
Interviste
Spiacenti!

Non sono disponibili Interviste correlate.
Live Reports
Spiacenti!

Non sono disponibili Live Reports correlati.
Concerti
Spiacenti!

Non sono disponibili concerti correlati.