Crawler «F.T.C.T.T.P.» (2004)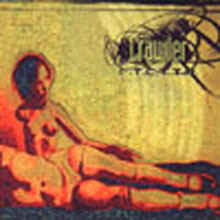 Autore:
Riccardone

»
Recensione Pubblicata il:
--
Visualizzazioni:
2794
Band:
Crawler




Titolo:
F.T.C.T.T.P.
Nazione:
Italia
Formazione:
Peppe : Lead Vocals
Antonio : Guitars, Lead Vocals
Luisa : Bass
Enzo : Drums
Genere:
Durata:
11' 54"
Formato:
Data di Uscita:
2004
Etichetta:
Distribuzione:
---
Agenzia di Promozione:
---
Recensione
Quanto tempo dall'utlima recensione ... Dopo una lunga e meritata vacanza guarda guarda che mi ritrovo sulla scrivania ? Proprio il CD dei Crawler. Questa band nasce nel 1999 e pubblica il primo demo CD nell 2001, che grazie alla famigerata "In my compliant" riscuote un notevole successo. Tornano dopo tre anni di meditazione con F.T.C.T.T.P. (From The Chord To The Production), che sta ad indicare un concetto importante : l'album è stato suonato, registrato, mixato, masterizzato e pubblicato interamente dai Crawler stessi. Vediamo di cosa si tratta.
Dopo una prima traccia di intro eseguita in soli 9 secondi di atmosfera quello che emerge è il forte impatto sonoro del sound, una musica tanto cattiva quanto aggressiva. Il loro stile musicale si può definire "Jumping Metal", questo proprio grazie alle radici Tharsh dei vecchi Sepu e all'intreccio delle due voci graffianti e rauche, a tratti melodiche e mescolate ad agghiaccianti riffs di chitarra super-mega-distorta. La vera particolarità del gruppo si riscontra nella melodia generale dei brani, questo perchè oltra ad avere un suono devastante, tenebramente cupo e martellante riesce ad accattivare l'attenzione di chi ascolta, grazie anche ad una buona fantasia ritmica.
Che dire nel complesso ? Beh, un disco di sicuramente riuscito. Non essendo un genere musicale a me particolarmente piacevole, non posso fare a meno di esaltare la perfezione del missaggio e la grinta che ne fuoriesce dall'intero disco. Non ho riscontrato soli di chitarra o basso che mi hanno permesso di captare il bagaglio tecnico dei musicisti, ma essendo un genere Thrash, non mi potevo aspettare altrimenti. Comunque, a parte i complimenti a tutta la band, volevo rivolgere delle congratulazioni in special modo alla stupenda Luisa (bass-women), ma soprattutto alla mamma ... Bravi Ragaazzi!
Track by Track
New

70

Mislay1

75

Mislay2

70
Giudizio Confezione
Qualità Audio:

75

Qualità Artwork:

70

Originalità:

70

Tecnica:

65
Recensione di
Riccardone

»
pubblicata il --. Articolo letto
2794
volte.
Articoli Correlati