Burning Black «Smell the Fire» (2005)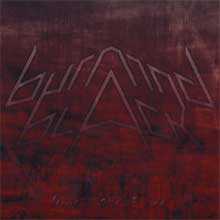 Autore:
FallenAngel

»
Recensione Pubblicata il:
--
Visualizzazioni:
2239
Band:
Burning Black



Titolo:
Smell the Fire
Nazione:
Italia
Formazione:
Max :: voce
Brian :: chitarra solista
Giovanni :: chitarra ritmica
Andrea :: batteria
Alessandro :: basso (session man)
Genere:
Durata:
19' 26"
Formato:
Data di Uscita:
2005
Etichetta:
Distribuzione:
---
Agenzia di Promozione:
---
Recensione
I Burning Black, band che proviene Treviso, sono attivi da due anni e ci propongono un demo di heavy metal classico. La band dice di apprezzare Judas Priest e Accept più di tutti nel panorama metal e questo si nota in molte parti del cd sia per quanto riguarda le sonorità che per quel che concerne la struttura dei brani.
Molto bella la titletrack"Smell the fire", un brano carico di energia che sprizza da tutti i pori e con un cantato che riprende decisamente quello di mister Udo in alcune parti senza però peccare mai di originalità e carattere. Le chitarre scivolano taglienti proponendoci riff di certo non innovativi ma di indubbia bellezza.
Più particolare e personale risulta invece essere "Fight to dream" in cui la voce si fa a tratti roca senza perdere tono o potenza dilettandoci con un duetto con le chitarre di sapore priestiano e di una pulizia che non fa rimpiangere i suoni di uno studio professionale.
Decisamente meno ritmata e convincente è invece "Nothing for the losers" che esula dal metal classico per approdare a lidi più squisitamente hard rock. Sia chiaro, non che la canzone sia brutta, ma manca di tiro in molte parti e a tratti sembra quasi vuota.
Miglior brano di tutto il demo è l'ultima "Heavy metal is my law", un inno al metal come religione e ragione di vita. Velocissima ma al tempo stesso carica di melodia strapperebbe un headbanging a chiunque; i riff di chitarra granitici e la batteria martellante donano la giusta violenza ad un brano già di per sé bello; il tutto è coronato da un'eccellente prova da parte del vocalist che si esprime con acuti di tutto rispetto.
Questo "Smell the fire" è quindi un lavoro di tutto rispetto che fa rivivere in molti momenti i fasti dell' heavy metal classico di fine anni '80 con quel pizzico di personalità che di certo non guasta. La registrazione è ottima anche se effettuata in presa diretta e dona maggior vitalità al lavoro. Unico punto debole è "Nothing for the losers" che, come dice la band stessa è una canzone scritta appositamente per le presentazioni del gruppo durante un concerto; effettivamente in studio rende poco ma in sede live risulta sicuramente molto più valida.
Track by Track
Smell the fire

92

Fight the dream

85

Nothing for the losers

73

Heavy metal is my law

95
Giudizio Confezione
Qualità Audio:

83

Qualità Artwork:

75

Originalità:

78

Tecnica:

84
Recensione di
FallenAngel

»
pubblicata il --. Articolo letto
2239
volte.
Articoli Correlati