Ibridoma «Night Club» (2012)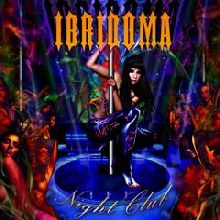 Autore:
Barbaro

»
Recensione Pubblicata il:
--
Visualizzazioni:
2762
Band:
Ibridoma




Titolo:
Night Club
Nazione:
Italia
Formazione:
Christian Bartolacci - Vocals
Marco Vitali - Guitar
Daniele Monaldi - Guitar
Leonardo Ciccarelli - Bass
Alessandro Morroni - Drums
Genere:
Durata:
34' 16"
Formato:
CD
Data di Uscita:
2012
Etichetta:
Distribuzione:
---
Agenzia di Promozione:
---
Recensione
Gli Ibridoma a soli due anni dall'uscita del loro ultimo disco tornano in auge con il successore dell'omonimo Ibridoma: Night Club.
L'evoluzione del gruppo e' palpabile sotto ogni aspetto: i suoni sono migliori piu' taglienti e meno "artificiali" e gli stessi arrangiamenti sembrano piu' maturi ed elaborati. Il livello della tecnica compositiva e' invece rimasto alto, in sostanza sui livelli cui ci avevano gia' abituato nei lavori precedenti.
Mi piace sia la parte ritmica che quella melodica ma cio' che mi piace di piu' sono i colori della voce di Christian pulita nei punti giusti e viziosa quando serve. Va detto che in alcuni passaggi si sentono influenze che abbassano un po' il livello di originalita' dei pezzi ma d'altronde il genere degli Ibridoma e' stato suonato per cosi tanto tempo che trovare degli spazi nel livello compositivo la vedo un'impresa ardua se non impossibile.
Ad ogni modo gia' l'opener Eagles from the Sky e' un pezzo che a mio parere e' degno di nota, come anche la successiva: Cold Light of Moon che per altri versi cioe' l'immediatezza e la velocita', soddisfa e convince.
La title track che suona su ritmi piu' lenti da' invece spazio alla voce viziosa di cui parlavo prima, qui Christian cambia colore di continuo e quasi fa credere che i cantanti siano piu' di uno: stupefacente.
7 Days of Death, Why Do You Feel Alone e Last Supper invece passano via con meno incisivita', sempre di livello ma non di quello ascoltato finora e questo nonostante il bellissimo arpeggio iniziale di Why Do You Feel Alone. Businessmen poi rialza il divertimeno che sfocia del tutto nella conclusiva Face to Face per finire con un pezzo catchy ma non anonimo.
Gli Ibridoma mostrano carattere e, come diceva un vecchio spot, fanno le cose per bene. Il lavoro a partire dal materiale promozionale annesso per finire con l'ultima nota del disco, denota serieta' e professionalita' e vi assicuro che in certi ambiti non sono per niente scontate.
Track by Track
Eagles from the Sky

85

Cold Light of Moon

85

Night Club

80

7 Days of Death

75

Why Do You Feel Alone

75

Last Supper

75

Businessmen

80

Face to Face

85
Giudizio Confezione
Qualità Audio:

95

Qualità Artwork:

65

Originalità:

75

Tecnica:

95
Recensione di
Barbaro

»
pubblicata il --. Articolo letto
2762
volte.
Articoli Correlati