Metalheadz «Promo 2010» (2010)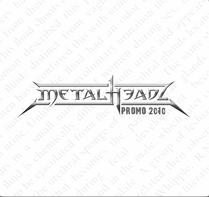 Autore:
fabio HC

»
Recensione Pubblicata il:
--
Visualizzazioni:
1272
Band:
Metalheadz


Titolo:
Promo 2010
Nazione:
Italia
Formazione:
Marco :: Voce
Gianluca "leader" Cristofoli :: Chitarra
Gianmarco "andromeda" Diana :: Basso
Alex "Blood" Bigon :: Batteria
Genere:
Durata:
13' 22"
Formato:
Promo CD
Data di Uscita:
2010
Etichetta:
Distribuzione:
---
Agenzia di Promozione:
---
Recensione
Già guardando il logo, che assomiglia di gran lunga a quello dei Testament, possiamo intendere il genere a dir poco thrasheggiante che ci propongono i veronesi Metalheadz; a dire il vero gli stessi si autodefiniscono scherzosamente porno thrash metal, a causa delle tematiche dei loro testi. Infatti, solo per citarne un esempio, la terza traccia del promo si intitola "Squirting Girl" (ognuno è libero di cercarne la traduzione).

Bando alle ciance. Il lavoro in questione rappresenta la seconda fatica del gruppo, dopo un inizio di carriera cominciato dieci anni prima molto travagliato in fatto di line-up. I veneti compongono il disco promozionale di quattro brani, ognuno dei quali è un miscuglio di thrash e death metal che rievoca nella mente le sonorità dei Testament nell'album "The Formation of Damnation".
Le frasi chitarristiche sono molto tecniche e in qualche parte melodiche, come è giusto che sia in certi frangenti, anche se a volte sembrano ripetitive. I soli sono eseguiti egregiamente, nella maggior parte dei casi in palm muting.
La parte percussiva invece è veramente hardcore, tirata e insaziabile, come la voce growl del cantante che non stanca più di tanto.
C'è da aggiungere, sopratutto, che il promo si presenta sotto un'ottima registrazione, autoprodotta e pulita e che allo stesso tempo, in certi momenti allontana il cervello dalla realtà per immergerti più profondamente nel disco.
Riassumendo, questo secondo promo giunto alle stampe dopo sei lunghi anni infonde l'idea che il full length "Squirting Girl", presto in uscita, sarà sicuramente un bel trampolino di lancio per i Metalheadz, i quali aspettano solamente l'etichetta che li scritturerà.
Track by Track
IV

75

Queen of the Black Hole

80

Squirting Girl

80

Turn the Light On

75
Giudizio Confezione
Qualità Audio:

80

Qualità Artwork:

75

Originalità:

70

Tecnica:

75
Recensione di
fabio HC

»
pubblicata il --. Articolo letto
1272
volte.
Articoli Correlati